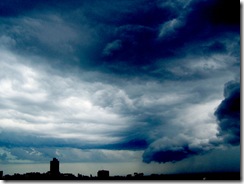 It's not really a 'put on a funny hat and blow a paper noise maker' sort of event, but September is National Preparedness Month and I thought in honor of that I would share The Department of Homeland Security's Ready.gov Business Fact Sheet. The fact sheet is distributed as part of their Ready Business campaign and you can find more details and resources for appropriate disaster planning and business continuity at www.ready.gov.
As our contribution to National Preparedness Month we have made our on-demand teleseminar, Riding the Storm Out, available FREE for the rest of the year.  Visit this page to listen to 4 South Florida experts discuss strategies, tips, and best practices for building a simple but effective business continuity and disaster recovery plan. The whole seminar is only about an hour and is packed full of real-deal advice, and each speaker also provided supporting documents that you can download.
2009 Business Fact Sheet Follows:
U.S. Department of Homeland Security
Washington, DC 20528

Fact Sheet
September 1, 2009
READY BUSINESS
The U.S. Department of Homeland Security and the Advertising Council launched the Ready Business Campaign in September 2004. This extension of Homeland Security's successful Ready Campaign, designed to educate and empower Americans to prepare for and respond to emergencies, focuses specifically on business preparedness. Ready Business helps owners and managers of small- and medium-sized businesses prepare their employees, operations and assets in the event of an emergency.
Ready Business was developed by Homeland Security and launched in partnership with U.S. Chamber of Commerce, Small Business Administration, Society of Human Resource Management, The Business Roundtable, The 9/11 Public Discourse Project, ASIS International, Business Executives for National Security, International Safety Equipment Association, International Security Management Association, National Association of Manufacturers, National Federation of Independent Businesses, and Occupational Safety and Health Administration.
The goal of Ready Business is to raise the business community's awareness of the need for emergency planning and motivate businesses to take action. The campaign encourages business owners and managers to: plan to stay in business; talk to their employees; and protect their investment.
Emergencies, including natural disasters and potential terrorist attacks, can paralyze business operations. Small- and medium-sized businesses in particular are most vulnerable to these events. Having an emergency plan can help protect a company and maximize its potential to survive and recover after an incident.
According to the U.S. Small Business Administration, small businesses represent more than 99 percent of all employers; provide approximately 75 percent of the net new jobs added to the economy; and represent 97 percent of all U.S. exporters. If these businesses are prepared to survive and recover, the nation and the economy are more secure. Read more
Back in April, President Obama announced that Aneesh Chopra, formerly Virginia's secretary of technology, would be the United State's first Chief Technology Officer.
"Aneesh will promote technological innovation to help achieve our most urgent priorities — from creating jobs and reducing health care costs to keeping our nation secure," said Obama.

"Aneesh and Jeffrey [Zients, the newly appointed chief innovation officer] will work closely with our chief information officer, Vivek Kundra, who is responsible for setting technology policy across the government, and using technology to improve security, ensure transparency, and lower costs," he added.
After hearing the news of Melissa Hathaway's resignation I got to wondering how Mr. Chopra was holding up. I found this interview he gave on Buzz Out Loud just a couple of weeks ago.
BOL 1033: Special interview with federal CTO Aneesh Chopra | Buzz Out Loud Blog – CNET Blogs.
If you are interested in some background on Aneesh Chopra, Tim O'Rielly posted a comprehensive article on his O'Rielly Radar blog back in April entitled Why Aneesh Chopra is a Great Choice for Federal CTO.
IRS Tax Extension Application.
I hate to feed anyone's procrastination habit, because sometimes i get it bad (did someone say boomshine?), but the link above will take you to an IRS approved provider website that will file an income tax deadline extension for you FREE of charge if you do it before April 20th. The vast majority of extension requests are accepted and they postpone your tax filing deadline for 6 months, until October 15th.
Taxextension.com is basically an automated, online way to file a Form 4868. As far as i'm concerned, the ability to efile tax forms goes firmly in the 'computers make my life better category'. The jury is still out on Boomshine…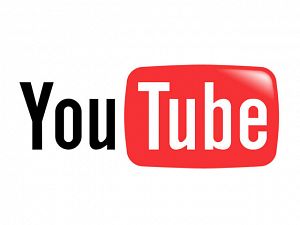 I guess you can teach an old Congress new tricks!  In a desire to emulate Barack Obama's success in using the iternet to raise funds and build an army of volunteers online – Congress is launching official YouTube channels where members of the House and Senate can create and control videos of floor speeches, hearings or ribbon-cuttings. (See the welcome video message below)
Whether you voted for Barack Obama or not – one thing everyone can agree on is his campaign had a very effective strategy for using the Internet to raise awareness and build community.
One of the refreshing things about his strategy for modern politics is the transparency and grass roots approach he believes in.  Using a mix of offline and online media and extensive use of videos on YouTube Obama released a constant flow of information about what he was doing, how he was doing it, and where they were spending the money they raised.  He connected with his supporters and the public was given the ability to respond, share their opinions, and get involved.
According to a recent NY Times article – Campaigns in a Web 2.0 World:
Not since 1960, when John F. Kennedy won in part because of the increasingly popular medium of television, has changing technology had such an impact on the political campaigns and the organizations covering them. For many viewers, the 2008 election has become a kind of hybrid in which the dividing line between online and off, broadcast and cable, pop culture and civic culture, has been all but obliterated.
I applaud Congress for taking these bold but necessary steps.  This new direction which involves a using a combination of video sharing and social media, will provide a level of access and transparency never before seen in government. This will make it much easier to follow what is going on in Washington and for people to voice their opinion about it.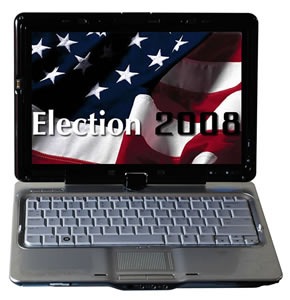 The 2008 US Election has been unique since the campaigning began almost 2 years ago: defying many of the electorate's expectations regarding gender, age, race, and party affiliation; and surpassing records of fund raising, voter registration, early voting, and potentially (likely!?) voter participation. Another way this election has been groundbreaking is in the use of technology both by the campaigns and in the coverage of the race.
From CNN's 'Magic Map' and Anchors like Larry King and Rick Sanchez responding to viewer's facebook and myspace messages on-air in real-time, to the use of email and text messaging to connect to supporters, social networking sites to organize volunteers, online videos to build candidates' 'brands', and massive amounts of internet fund raising it's clear that it is a brave new world out there. Read more