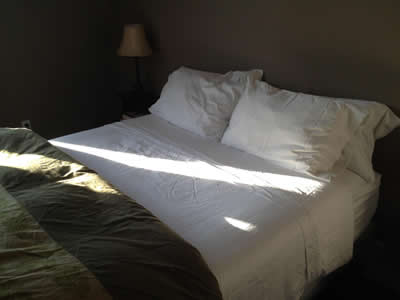 This guest post was submitted to The Anywhere Office by Jay Ackers of safetyservicescompany.com
Fatigue at the workplace isn't just a health and safety issue for office managers – it drains productivity. When you are healthy and alert you are happier and motivated to give your best efforts.
I lived this when I lost 60 pounds in the last year through better nutrition, exercise and yes better sleep. After looking at my personal situation, I moved to a quieter neighborhood closer to my office, invested in a sleep mask, ear plugs, white noise machine, regulated my sleep-wake schedule (even on the weekends) and stayed hydrated. I even bought a special alarm clock that gradually wakes me up with light and a phone app that monitors my sleep cycles and waits to wake me up when I'm no longer in deep sleep.
What I learned was my entire day hinged on having a refreshing night's sleep. I would start working early and was more productive , no longer nodding off at my desk. When my work was over I was more willing to meet friends for a group run; which led to weight loss, a better diet, less stress and even better sleep.
Each positive change made other changes easier and more effective. If you aren't getting enough sleep, look at your own situation and decide what changes you need to make. Read more
YouTube – RSA Animate – Drive: The surprising truth about what motivates us.
My friend and cohort, Mad Coyote Joe, forwarded me a link to this video. I think that not only is the animated presentation style brilliant, but the point being made goes right along with some of the fundamentals of workshifting. Things are not always what they seem.
In consulting with companies off all different sizes in a variety of industries I've found one of the biggest challenges they need to overcome in order to embrace flexible work is management resistance.
Despite the long list of benefits to virtual work or telecommuting many managers are simply uncomfortable with the thought of managing remote employees.  That's why a recent article by Fast Company really caught my eye. It describes 3 recent scenarios where managers didn't want to provide workplace flexibility and the unfortunate results:
Managers, sticking your fingers in your ears, closing your eyes and saying "La, la, la, la" when a valuable, competent current or prospective employee presents a plan for flexibility doesn't make it go away.

via Dont Let "Flexibility Just Doesnt Work for Me"="I Dont Care If You Leave"…Because It Will | Fast Company.
The article shares some excellent suggestion for what managers can do when approached by employees proposing a flexible work agreement and also what employees can do if a managers shrugs off the request with the "that doesn't work for me" rebuttal. Read more
On Wednesday, February 17th we had our first Flexwork Chat on Twitter.  I was joined by Jasper
Westerway (@JasperWestaway), CEO of OneDrum, and Lokesh Datta (@LDatta) of AllCollaboration.com as well as a bunch of other great twitter folks who were eager to discuss and debate the current state and challenges of flexible work.
The discussion centered around some of the findings from One Drum's recent flexible work study.
We discussed a number of topics including:
How can flexible/remote working can make you more productive?
What are some of barriers to productive remote working?
What should businesses consider when choosing tools to facilitate remote working?
View this post on the One Drum blog for a summary of some of the key points and a full transcription is available in PDF form here (Thanks Chip!).
It was fun, exciting, and informative and we are planning to make this a fairly regular event.  It looks like we will be doing one again next Wednesday so I hope you will join us!
What is a tweet chat?
For those of you unfamiliar with this online discussion format, a tweetchat is simply an organized group chat that takes place using the Twitter platform. Participants use an assigned hashtag (in our case #flexworkchat) for their tweets during the discussion. For more information on Tweet chats check out this short article.
You can follow along, or participate, by visiting http://tweetchat.com/room/flexworkchat or simply following the #flexworkchat hashtag on twitter.
If you want to know about upcoming chats (and other events) please subscribe to our email newsletter (on the right hand side of any page of this blog) or follow me on Twitter!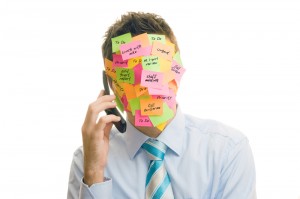 Further research continues to indicate that focusing on more than one task at a time actually decreases productivity and may jeopardize the fundamental quality of our work and communication. But this data seems to contradict what many people hold as the vision of a fully engaged and adapted 21st century worker.
The people who engage in media "multitasking" are those least able to do so well, according to researchers. This recent BBC article examines the results of a study done at Stanford University.
And this NPR radio segment also highlights some enlightening research into multi-tasking.
But in today's workplace, and even just in our day to day lives in the information age, a certain amount of multi-tasking is unavoidable. So it seems the skill to develop is knowing when, where, and what to multi-task. Ali Hale weighs in with what I feel is a reasonable and well thought out opinion in her article 'Multi-Tasking vs. Mono-Tasking':
So how do you know when you should "multi-task" and when you should "mono-task"? And how do you manage to do the latter? Some things lend themselves brilliantly to multi-tasking. These tend to be activities which are purely physical, or which by their nature take a set amount of time to complete – however well you focus.
All of this has given me food for thought – as I am a person who is prone to multi-tasking and have convinced myself that I am pretty good at the juggling routine. In fact, I half-jokingly said to my brother just the other day, 'I've got to focus, no more multi-tasking, from now on I'm only going to do two or three things at a time.'
So, here's a little eye-opening challenge if you feel the same way: try this online game called MULTITASK and see if it might start to change your opinion.