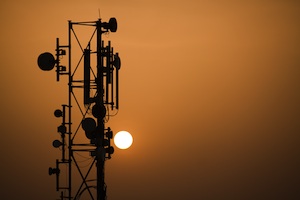 If you are interested in some heady conversation about the intersection of mobile technology, social networks, and marketing – give a minute to this Lin Humphrey article where he offers his informed opinion about Amber Case's discussion (and Tedtalk) "We Are All Cyborgs Now". I think I lean toward agreeing with Humphrey on the point that mobile technology and social networks actually enhance human relationships which might not otherwise exist or be developed. Then again, I also want an army of robots… I think we'll have a whole lot more insight to gain from Lin as he pursues his PHD and ruminates on these topics.
…we must remember that this technology facilitates rich connections to a network we might not be able otherwise to maintain. Much work remains on the research I discuss here; through future waves of the online study, a rich, academically sound understanding of how social media and mobile technology consumers use the technology, how they interact with their network, and how they make purchase decisions based on social media input will be developed. At the end of this project, I will defend my dissertation to earn my Ph.D. in marketing. But beyond that, the goal is to provide a rich contribution on how social media and mobile technology usage by "Connected Consumers" is associated with psychological and technology factors.
Read More:
Lin Humphrey: Mobile and Social Technology: Emergence of a Shared Consumption Experience.
If you're like me, then the idea of online education occupies a precarious position in your mind. While you fully support and believe in the prospects of an online education, you have reservations as to how many people actually get one. Sure, you figure that some people need online education because of the same stock reasons: they can't afford the average college tuition; they're tied down by a rigorous day job; or they want to pursue an education in a vocational field. Basically you feel like online education is a good idea, but something that's not meant for everyone, right?
Not so fast. As a recent study from College Board and the Babson Survey Research Group shows, online education is growing at a fast clip, with more students enrolled in online courses now than ever before. The online college student has essentially become a key demographic in higher education. So what does that mean for web-based entrepreneurs?
More people are taking online courses
Firstly, the rate of growth in the online student demographic points to the growing trend of online education. As I said before, people had previously thought of online education with skepticism, assuming that it only fit certain lifestyles. But the College Board study suggested that as many as 6.1 million people enrolled in online classes in the fall semester of 2010 alone—that's no small figure. What's happening is that more and more people (students, teachers, and administrators alike) are realizing first-hand that online education has potential for all students, not just people forced into a distance education experience. The College Board also stated that 65% of higher education schools implement online education into their degree programs. Online education has merits for everyone, and more teachers are designing their courses to accommodate the online model for their students.
A new kind of workforce
Imagine how a legion of online college graduates will impact the workforce. Online college students could completely change the landscape of their professions, boasting an entirely different set of skills they learned through their schooling. Not only will they know the fundamentals in their profession, these prospective employees will also bring an impressive array of web experience and computer savvy.
Think about it: many of these students spent the majority of their education doing readings, projects, tests, correspondence and more over the web, relying entirely on their computers to help them learn and absorb lesson materials. Graduates from online college programs would be a great addition to any web-centered enterprise because they've spent their undergraduate career using the web as a learning tool. They've relied on the web as their number one resource.
Moreover, graduates of an online education understand the power of the internet, that the web is something more than a series of YouTube videos and tweets. More than anyone else, a person with an online degree could grasp the potential behind a new online business venture because they've already experienced firsthand the revolutionary effects of the web. To put it another way: if a person put their trust in the web for higher education, you can bet that they would do the same for a professional career.
Author Bio: This guest post is contributed by Lauren Bailey, who regularly writes for Accredited Online Colleges (http://www.bestcollegesonline.com/). She welcomes your comments at her email Id: blauren99 @gmail.com.
This video is the basically part 3 of my series on switching from Windows to Mac. Yes I know I said it was a 2 part series but I thought this video would make a good 3rd part. In it I share 2 great resources I found that were invaluable to help me cut the learning curve.  These resources let me get up to speed quickly and be productive in no time!
Here are links to the resources in case you want to check them out yourself:
Switching to the Mac: The Missing Manual, Snow Leopard Edition By David Pogue
MacProVideo.com – Great video tutorials on Mac programs.  They are running a special sale until October 20th – use these special links to take advantage of these discounts: Read more
Podcast: Play in new window | Download (17.7MB)
I love it when people get creative with the tools and technology available to them!  When you think of social media you may think of staying in touch with friends, or another avenue of business networking – but what about tapping into this amazing technology in the classroom?
I came across a great post that was chock-full of ideas for how to use social media for learning.  It breaks them down into grade levels and topics and even links to some case studies or articles that explain in more detail the specific examples:
Sites such as Facebook and Twitter and tools such as Skype are connecting students to learning opportunities in new and exciting ways. Whether you teach an elementary class, a traditional college class, or at an online university, you will find inspirational ways to incorporate social media in your classroom with this list.

via Fred's Head from APH: 100 Inspiring Ways to Use Social Media In the Classroom.
Have you heard of any other innovative or creative uses of social media? Post a comment below and share!
Hello Folks  – I am going to be a panelist on a virtual event next Monday (the event described below) and the hosts have provided me with 2 free tickets to give away. So if you are interested in attending the Building and Managing Effective Virtual Teams vpanel, put your name into the hat to win a free ticket by using the comments section below this post to contribute a favorite or poignant quotation about any aspect of virtual work. It can be a famous quote, or something you heard, or a quote of your own.
You only have a couple of days, on Friday afternoon I will select 2 names at random from the contributors to each receive a free pass. I will not choose based on the 'best' quotes, and you only have 2 days, so don't be shy. Just a fun way to get some food for thought and give away the tickets.
To get the wheel turning I am going to offer a great quote that I believe relates to virtual teams, and in managing virtual workers in particular:
"If you want to build a ship, don't drum up people together to collect wood and don't assign them tasks and work, but rather teach them to long for the endless immensity of the sea."
~Antoine de Saint-Exupery
and Jason wants to share one of his favorites and a classic mobile work/telework quote:
"Work is something you do, not some place you go." ~ Unknown
Now it's your turn. Learn more about the vpanel below and contribute a quote in the comments section of this post. Read more