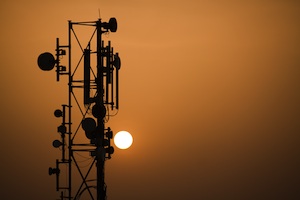 If you are interested in some heady conversation about the intersection of mobile technology, social networks, and marketing – give a minute to this Lin Humphrey article where he offers his informed opinion about Amber Case's discussion (and Tedtalk) "We Are All Cyborgs Now". I think I lean toward agreeing with Humphrey on the point that mobile technology and social networks actually enhance human relationships which might not otherwise exist or be developed. Then again, I also want an army of robots… I think we'll have a whole lot more insight to gain from Lin as he pursues his PHD and ruminates on these topics.
…we must remember that this technology facilitates rich connections to a network we might not be able otherwise to maintain. Much work remains on the research I discuss here; through future waves of the online study, a rich, academically sound understanding of how social media and mobile technology consumers use the technology, how they interact with their network, and how they make purchase decisions based on social media input will be developed. At the end of this project, I will defend my dissertation to earn my Ph.D. in marketing. But beyond that, the goal is to provide a rich contribution on how social media and mobile technology usage by "Connected Consumers" is associated with psychological and technology factors.
Read More:
Lin Humphrey: Mobile and Social Technology: Emergence of a Shared Consumption Experience.