One of my main mantra's regarding the technology side of virtual teamwork and remote collaboration has always been "It's not about technology – it's the right technology thoughtfully applied".  I was delighted  a few weeks back when Lisette Sutherland, the Director of Collaboration Superpowers, contacted me about doing a Google Hangout video interview to talk about my ideas and thoughts regarding remote collaboration for her upcoming book Collaboration Superpowers – The Field Guide. This book, which you can preorder now, is packed with stories and tips for those whose business models depend upon successfully bridging distance to accomplish knowledge work.  She has interviewed a number of experts and early adopters and brings you their lessons learned.
It was great to get a chance to talk with Lisette. She has over 10 years experience with web-based collaboration tools and online community management and her goal is to get the best people working together regardless of location. A woman after my own heart!
With both our varied experience we had no shortage of things to talk about! We had a great discussion about a variety of topics including The Anywhere Office – what we like about remote working, what the major stumbling blocks are to successful virtual teamwork, tips for managing remote workings, work-life balance, and how to choose the best technology for remote collaboration.
The interview was done via video with Google Hangouts but unfortunately about half way through we had some audio issues.  Lisette had the interview transcribed and posted it to her website today along with the YouTube video of the interview.  You can check out the interview here.
I urge you to sign up for her mailing list and pre-order her book as it will be filled with lots of great tips and best practices for remote collaboration.
I was very excited last week when this short video from 37 Signals showed up in my inbox promoting their new book REMOTE – Office Not Required.  Take a few minutes and watch it as they talk about all the things I've long championed as the advantages of embracing and working in The Anywhere Office® – especially with regards to lifestyle compatibility and productivity.
If you've read the articles I post on this blog it should come as no surprise to you that I loved the NY Times Bestseller REWORK written by Jason Fried and David Heinemeier Hansson of 37 Signals (the company that created the popular  online collaboration and project management software  Basecamp). In REWORK they challenge the usual thoughts and paradigm about work, meetings and what you need to run a successful company. It really changes the way you think about running a business in today's world of work.
Well it looks like Jason and David have done it again this week with the release of their new book called REMOTE – Office Not Required. This book speaks more directly to the concept of The Anywhere Office® that we discuss and celebrate here on this blog. This short blurb about their book says it all:
As an employer, restricting your hiring to a small geographic region means you're not getting the best people you can. As an employee, restricting your job search to companies within a reasonable commute means you're not working for the best company you can. REMOTE, the new book by 37signals, shows both employers and employees how they can work together, remotely, from any desk, in any space, in any place, anytime, anywhere.
CHAPEL HILL, N.C., March 29, 2013 /PRNewswire/ — With more than one-third of employees working on at least one virtual team, it is critical for global organizations to find ways to overcome the hurdles of working virtually. Global companies are now investing resources in finding ways that will help employees work better together across time zones, differing cultures, and with conflicting workplace practices. While there are many places to misstep in the process of becoming global, leaders must examine which best practices are necessary and beneficial in order to achieve global operational excellence.
According to Best Practices, LLC's primary research study, "Building Global Capability: Creating and Maintaining Effective Global Teams," even global teams with established common processes and online tools can still suffer from failures and disappointments. Despite this, virtual teams can ultimately provide a company access to diverse skill sets and expertise, knowledge and wisdom about emerging markets, and round-the-clock business hours for efficiency.
In order to determine which best practices global leaders are implementing in order to create successful virtual teams, Best Practices LLC drew from extensive primary research that was completed with 59 executives from 56 leading companies. The full 56-page benchmarking report contains more than 100 metrics and 10 executive narratives, providing executives with global responsibility the tools, practices and techniques to help virtual teams work better together and achieve strategically aligned objectives.
Key topics of this primary research include:
Why companies establish global teams
How companies measure progress toward globalization
Tools and practices that accelerate progress
Practices that facilitate working with other cultures, time zones and workplaces
How progress of individual global teams is measured
Top improvement objectives for global teams
Key lessons learned for managing global teams
The biggest pitfalls to avoid in global team management
To learn more about this report, download a complimentary excerpt at http://www3.best-in-class.com/rr1016.htm.
This guest post was submitted to The Anywhere Office by Erin Schwartz, a Specialist in Social Media and Affiliate Marketing.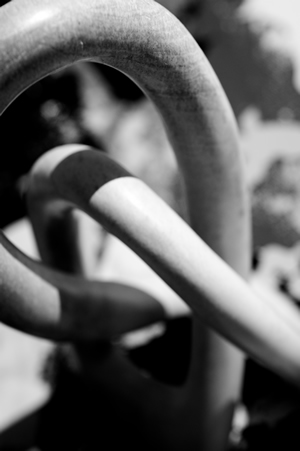 Take a good look at any company or corporation that has been successful at doing business for any length of time and you will undoubtedly discover that they all had their own particular set of systems and processes for managing the daily functions of business: payroll, inventory, invoicing, general bookkeeping, HR and so on. Look a little further and you might even find step-by-step processes and rules in place that govern how they develop and launch new products or services or market themselves to the world.
Systems are a necessary part of keeping control and assuring quality within a business that has more than just a few employees. But when systems are allowed to become etched in stone, forever unchanging, a company is in danger of missing out on emerging technologies that could quite likely improve their bottom line and make them more competitive.
Here are six basic rules that every company, no matter what size, should follow to foster and promote an atmosphere of creativity without sacrificing consistency and quality.
It starts at the top – A company's culture reflects the ideals and beliefs of the owner(s). Those at the top must continually give the message that change is good and that ideas for improvement are welcome. When top management embraces such a philosophy, it's a sure bet that those underneath will also espouse similar beliefs.
Banish forever "That's the Way We've Always Done It" – Having teams of people responsible for developing dynamic new products and services is only one way a company shows its creative side. Companies must also recognize that the old, tried and true way of doing something is often made obsolete by a new machine, program or process. Stubbornly refusing to even consider any changes to a ten-year old ordering or inventory system is just ridiculous. As new people join a company, they often bring with them ideas and experience gained from former places of employment. Managers need to welcome new ideas for streamlining basic systems, and not view them as a threat to the status quo.
Encourage and promote brainstorming and problem-solving round-table discussions – The power of the group mind is incredible; by sharing frustrations and successes, employees often discover new and even better ways of doing things just by tossing ideas back and forth in a casual meeting. Energize the boring staff meeting by setting aside 15-20 minutes for a no-holds-barred discussion of what's working and what's not, and possible ways to improve. Read more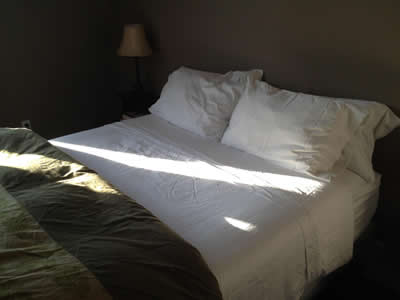 This guest post was submitted to The Anywhere Office by Jay Ackers of safetyservicescompany.com
Fatigue at the workplace isn't just a health and safety issue for office managers – it drains productivity. When you are healthy and alert you are happier and motivated to give your best efforts.
I lived this when I lost 60 pounds in the last year through better nutrition, exercise and yes better sleep. After looking at my personal situation, I moved to a quieter neighborhood closer to my office, invested in a sleep mask, ear plugs, white noise machine, regulated my sleep-wake schedule (even on the weekends) and stayed hydrated. I even bought a special alarm clock that gradually wakes me up with light and a phone app that monitors my sleep cycles and waits to wake me up when I'm no longer in deep sleep.
What I learned was my entire day hinged on having a refreshing night's sleep. I would start working early and was more productive , no longer nodding off at my desk. When my work was over I was more willing to meet friends for a group run; which led to weight loss, a better diet, less stress and even better sleep.
Each positive change made other changes easier and more effective. If you aren't getting enough sleep, look at your own situation and decide what changes you need to make. Read more