This guest post was submitted to The Anywhere Office by Erin Schwartz, a Specialist in Social Media and Affiliate Marketing.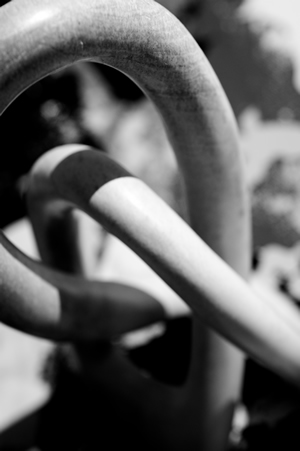 Take a good look at any company or corporation that has been successful at doing business for any length of time and you will undoubtedly discover that they all had their own particular set of systems and processes for managing the daily functions of business: payroll, inventory, invoicing, general bookkeeping, HR and so on. Look a little further and you might even find step-by-step processes and rules in place that govern how they develop and launch new products or services or market themselves to the world.
Systems are a necessary part of keeping control and assuring quality within a business that has more than just a few employees. But when systems are allowed to become etched in stone, forever unchanging, a company is in danger of missing out on emerging technologies that could quite likely improve their bottom line and make them more competitive.
Here are six basic rules that every company, no matter what size, should follow to foster and promote an atmosphere of creativity without sacrificing consistency and quality.
It starts at the top – A company's culture reflects the ideals and beliefs of the owner(s). Those at the top must continually give the message that change is good and that ideas for improvement are welcome. When top management embraces such a philosophy, it's a sure bet that those underneath will also espouse similar beliefs.
Banish forever "That's the Way We've Always Done It" – Having teams of people responsible for developing dynamic new products and services is only one way a company shows its creative side. Companies must also recognize that the old, tried and true way of doing something is often made obsolete by a new machine, program or process. Stubbornly refusing to even consider any changes to a ten-year old ordering or inventory system is just ridiculous. As new people join a company, they often bring with them ideas and experience gained from former places of employment. Managers need to welcome new ideas for streamlining basic systems, and not view them as a threat to the status quo.
Encourage and promote brainstorming and problem-solving round-table discussions – The power of the group mind is incredible; by sharing frustrations and successes, employees often discover new and even better ways of doing things just by tossing ideas back and forth in a casual meeting. Energize the boring staff meeting by setting aside 15-20 minutes for a no-holds-barred discussion of what's working and what's not, and possible ways to improve. Read more