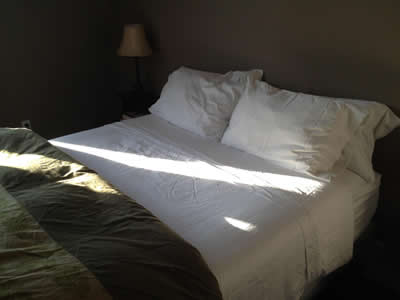 This guest post was submitted to The Anywhere Office by Jay Ackers of safetyservicescompany.com
Fatigue at the workplace isn't just a health and safety issue for office managers – it drains productivity. When you are healthy and alert you are happier and motivated to give your best efforts.
I lived this when I lost 60 pounds in the last year through better nutrition, exercise and yes better sleep. After looking at my personal situation, I moved to a quieter neighborhood closer to my office, invested in a sleep mask, ear plugs, white noise machine, regulated my sleep-wake schedule (even on the weekends) and stayed hydrated. I even bought a special alarm clock that gradually wakes me up with light and a phone app that monitors my sleep cycles and waits to wake me up when I'm no longer in deep sleep.
What I learned was my entire day hinged on having a refreshing night's sleep. I would start working early and was more productive , no longer nodding off at my desk. When my work was over I was more willing to meet friends for a group run; which led to weight loss, a better diet, less stress and even better sleep.
Each positive change made other changes easier and more effective. If you aren't getting enough sleep, look at your own situation and decide what changes you need to make. Read more
On Wednesday, February 17th we had our first Flexwork Chat on Twitter.  I was joined by Jasper
Westerway (@JasperWestaway), CEO of OneDrum, and Lokesh Datta (@LDatta) of AllCollaboration.com as well as a bunch of other great twitter folks who were eager to discuss and debate the current state and challenges of flexible work.
The discussion centered around some of the findings from One Drum's recent flexible work study.
We discussed a number of topics including:
How can flexible/remote working can make you more productive?
What are some of barriers to productive remote working?
What should businesses consider when choosing tools to facilitate remote working?
View this post on the One Drum blog for a summary of some of the key points and a full transcription is available in PDF form here (Thanks Chip!).
It was fun, exciting, and informative and we are planning to make this a fairly regular event.  It looks like we will be doing one again next Wednesday so I hope you will join us!
What is a tweet chat?
For those of you unfamiliar with this online discussion format, a tweetchat is simply an organized group chat that takes place using the Twitter platform. Participants use an assigned hashtag (in our case #flexworkchat) for their tweets during the discussion. For more information on Tweet chats check out this short article.
You can follow along, or participate, by visiting http://tweetchat.com/room/flexworkchat or simply following the #flexworkchat hashtag on twitter.
If you want to know about upcoming chats (and other events) please subscribe to our email newsletter (on the right hand side of any page of this blog) or follow me on Twitter!
Phil discusses the need to be mindful about remembering to move yourself around when working out of the office, and gives a great website with some yoga stretches (mydailyyoga.com) you can do right at your desk.
Podcast: Play in new window | Download (Duration: 1:56 — 1.8MB)
Here is a quote I have hanging on my home office wall. It ties in perfectly with my philosophy of work life integration.
MASTER THE ART OF LIVING
The person who is a master in the art of living makes little
distinction between their work and their play,
their labor and their leisure, their mind and their body,
their education and their recreation,
their love and their religion.
They hardly know which is which.
They simply pursue their vision of excellence and grace in whatever they do,
leaving others to decide whether they are working or playing.
To them, they are always doing both.
From the Zen Buddhist text
This week we took a look at pros, cons, and tips for working in a home office. Thanks to Jeff Zbar and Andy Simon for joining us as our guests on the show.
If you missed the show you can listen in below or download the MP3 file.
Show # 4: Work is something you do, not some place you go
Joined by musician and freelance audio engineer Andy Simon and Chief Home Officer Jeff Zbar, we will tackle the pros, cons, what fors and how tos of setting up and thriving in a home office. Whether you're a solo professional, freelancer, telecommuter, day extender, or just someone who has a dedicated workspace at home – you don't want to miss this broadcast!
Here's what we covered:
To listen to the show you can use the flash player below or download the MP3 file. Use the PLAY IN POPUP link below if you want to use our flash player and roam the web while listening.
Podcast: Play in new window | Download (Duration: 47:25 — 10.9MB)