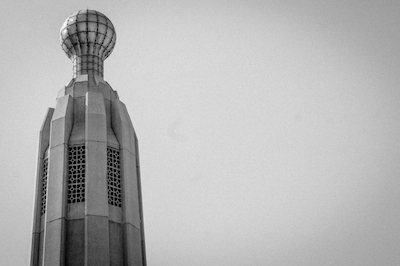 It's not just because we're from Edison, NJ that makes us interested in this book  by Sarah Miller Caldicott, Midnight Lunch: The 4 Phases of Team Collaboration Success from Thomas Edison's Lab. 
Thomas Edison created multi-billion dollar industries that still exist today. What many people don't realize is that his innovations were generated through focused approaches to teamwork and collaboration. Authored by the great grandniece of Thomas Edison, Midnight Lunch provides an intriguing look at how to use Edison's collaboration methods to strengthen live and virtual teams today. Edison's four phases of collaboration success offer a simple yet powerful way to see how different combinations of live and digital resources can multiply results and deliver outstanding ROI now.
This sounds like an interesting and unique framework for talking about collaboration and communication on virtual teams.
Read a comprehensive review of Midnight Lunch here:
Thomas Edisons Keys To Managing Team Collaboration | Fast Company. by  Kaihan Krippendorff
[Photo courtesy of JFImages.net]
Here is some good, pragmatic advice from Carrie Sommers about how to address some of the unique challenges of virtual team management.
Managing a virtual workforce has its own set of challenges. It can be hard to keep track of what everyone's working on. Similarly, without the ability to stop by someone's office, it can be hard to keep a constant finger on the pulse of employee morale. Here are a few ways to manage these issues and get the most out of working with a virtual team:
3 Tips For Managing A Virtual Work Force | Fast Company.
I always get a bit of a creepy feeling when I am on a website I have never visited before and they serve me an advertisement for some completely unrelated product or service I was researching days earlier.
When it continued happening to me AFTER I opt-ed out of Google's customized advertising I went to, where else, Google to understand why. That is when I found this great article about some methods and tools for protecting your privacy online.
I love this article about methods to protect your privacy online using Network Advertising Initiatives opt-out program. This advice by Dennis O'Reilly is especially useful if, like me, you are a person who uses a lot of Google services.
According the the entropy theory explained by Peter Eckersley on the EFF's DeepLinks blog, 33 bits of entropy are sufficient to identify a person. According to Eckersley, knowing a person's birth date and month (not year) and ZIP code gives you 32 bits of entropy. Also knowing the person's gender (50/50, so one bit of entropy) gets you to the identifiable threshold of 33 bits.

While people are rightly concerned about who is watching and recording their Web activities, at least Google makes it possible to use the company's services without being too forthcoming with your personal information. ISPs and other Web services do as much tracking as Google–or more–but garner far fewer headlines. 

After all, the true threat to privacy is from the trackers we don't know about, and who aren't household names.
via How to prevent Google from tracking you by Dennis O'Reilly for C|net
It is inspiring to hear the perspective of someone whose brain works like Chris Brogan's on the topic of virtual team management. Brogan is a social media pro's pro. His blog is in the Top 5 of Advertising Age's Power 150, he's a New York Times bestselling author and he speaks and consults with the world's premier companies about the intersection of technology, media, and customers acquisition.
In this Forbe's interview Brogan speaks of maintaining a 'leadership presence' and promotes the use of 'just having video cameras on and open' while working so that you get that "random banter" element that's missing in virtual experiences.
I've yet to meet a professional who says they prefer virtual leadership. Instead, it's a part of the job generally endured and managed as best as possible. Death by meeting has been replaced by a long slow soul-crush by global conference call.

But what if, instead of simply coping with virtual management, we were inspired because of it? How could we reach more people, in authentic ways, and build stronger connection?

KH: You talk about the human digital channel. How does that apply to relationships inside an organization?

CB: The human digital channel as I talk about it is a sales channel, but inside organizations, the same premises relate. I talk about needing sustainable, relationship-minded business practices. Internally, this is true as well. We have a paperwork glut. We have a trust deficit. These things could be fixed, if people cared to fix them, and then ALL of business would function better.
Read the rest of this great interview here:
How Social Media Icon Chris Brogan Would Run Your Virtual Team – Forbes.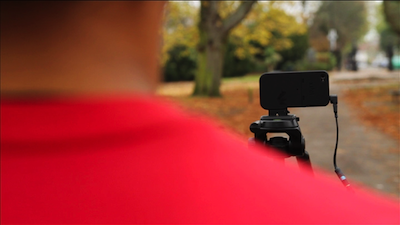 Former MTV and BBC TV Director Jules Watkins has created a video course that shows you how to make awesome videos using just your iPhone. He contacted us here at T.A.O. and asked if we'd be interested in a look at his program to review for our blog. From the minute I logged into Jules' iPhone Video Hero site I knew I was looking at some genuine expert training. By the end of even just the first module I was confident I could shoot a better, more appealing, more professional looking video with my iPhone – no joke.
Jules has directed hit TV shows including The Biggest Loser and Pimp My Ride and knows a thing or two about how to make videos that attract a following. The videos he has made ON HIS iPhone for this training will stun you; and he's a real show 'em don't tell 'em kind of teacher, so he gets right to the point.
If you are an entrepreneur, small business owner, solo professional, independent artist, design freelancer or just want to make better videos with your iPhone then you need to watch Jules' video at iPhone Video Hero.