How to Use Your iPhone to Make Videos for your Blog, Website, or Social Networking Page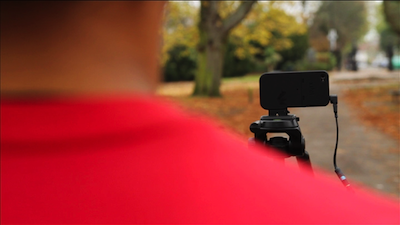 Former MTV and BBC TV Director Jules Watkins has created a video course that shows you how to make awesome videos using just your iPhone. He contacted us here at T.A.O. and asked if we'd be interested in a look at his program to review for our blog. From the minute I logged into Jules' iPhone Video Hero site I knew I was looking at some genuine expert training. By the end of even just the first module I was confident I could shoot a better, more appealing, more professional looking video with my iPhone – no joke.
Jules has directed hit TV shows including The Biggest Loser and Pimp My Ride and knows a thing or two about how to make videos that attract a following. The videos he has made ON HIS iPhone for this training will stun you; and he's a real show 'em don't tell 'em kind of teacher, so he gets right to the point.
If you are an entrepreneur, small business owner, solo professional, independent artist, design freelancer or just want to make better videos with your iPhone then you need to watch Jules' video at iPhone Video Hero.