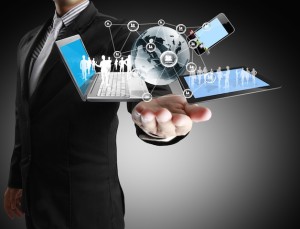 This article, How to Avoid Virtual Miscommunication, by Keith Ferrazzi in Harvard Business Review (April 12, 2013) is a spot-on, powerhouse short-list of how to avoid miscommunication with a virtual team or project group.
Ferrazzi displays insight on challenges to virtual communication:
Think about the information you can glean just from the seating arrangement in a physical conference room — who sits next to whom, who's at the head of the table, who has put a little extra distance between herself and her neighbor, and so on. All those cues are missing in a typical teleconference.
As well as unpacking a list of SIX best practices to achieve shared understanding in virtual communication. Here's a favorite:
Avoid sloppy e-mailing. A new status symbol in today's generally more egalitarian business environment has arisen: sloppy e-mails. One provocative study found that many executives have write terse e-mails with half-sentences, bad grammar, and atrocious spelling. The underlying message is that those individuals are far too busy to be bothered with writing perfectly polished text. Unfortunately, sloppy e-mails at best require wasting time trying to decipher them, and at worse cause workplace misunderstandings and costly errors. For offenders who claim they simply don't have time to write better emails, researcher Jaclyn Kostnerdoesn't mince words: "I tell them you have to find the time; otherwise, you're not fit for the job and somebody else should be doing it. Or maybe you need to offload some responsibilities because there's no excuse for sending people cryptic emails."
If anyone gave attention to these 6 principles they would unquestionably avoid a whole lot of confusion, frustration, and unnecessary interaction. Do yourself a favor and read the full article here: How to Avoid Virtual Miscommunication – Keith Ferrazzi – Harvard Business Review.
[image courtesy of marketwitharedpen.com]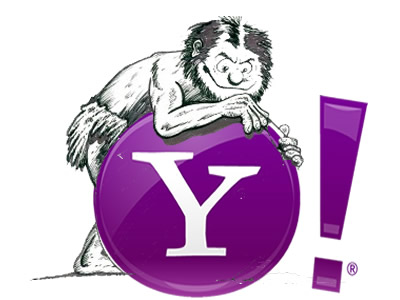 You may have heard in the news this past week about Yahoo's new CEO Marissa Mayer and her no work-at-home policy. She helped usher Yahoo back into the stone age when they made it clear that any Yahoo employee that currently works from home has until June to report to an office to work or look for work elsewhere.
According to an internal memo Yahoo believes:
"To become the absolute best place to work, communication and collaboration will be important, so we need to be working side-by-side. That is why it is critical that we are all present in our offices. Some of the best decisions and insights come from hallway and cafeteria discussions, meeting new people, and impromptu team meetings. Speed and quality are often sacrificed when we work from home."
While I agree it's helpful to work side-by-side with coworkers, this decision reaks of the knee-jerk, backward, "can't do" thinking I see so many companies suffer from. They're struggling with virtual teamwork and remote collaboration so they think they should just scrap the whole thing.
As a consultant helping companies make the shift to The Anywhere Office®, I can tell you first hand that virtual teams can be MORE effective and productive than co-located teams when instituted  properly, and that "speed and quality" can be unsurpassed. But it doesn't happen by accident; it requires a strategy and training.
When I consult with companies I walk them through a process to take a step back and define team and communication guideline. We also take a look at what kind of tools they have in place already, to determine if they are the right tools, and if they are being thoughtfully applied. Even these simple exercises have helped teams transform into lean, mean collaborating machines.
The punchline of the Yahoo situation is that Ms. Mayer talks about wanting the company to be the "best place to work,"  but in the same breathe she announces they are taking away the ability to have a flexible work agreement. Workplace flexibility is highly valued by today's smart young professionals; closing the door on it at Yahoo will ensure the best and brightest will look for work elsewhere. And don't even get me started on the litany of other benefits virtual work provides:  increased productivity, cost savings, environmental benefits,  disaster preparedness….
I should be thanking Yahoo's new CEO
In an interesting article I read in Fast Company they explained why Marissa Mayer and Yahoo actually did us a big favor:
"Over the years, I've seen many leaders and organizations follow the same path even though employees value the ability to work remotely, and there's a solid argument that telework actually benefits the business.The difference is that those leaders don't have a high profile and aren't under the same public scrutiny as Mayer; therefore, their decisions go unnoticed and unchallenged. Rather than singling out and criticizing Mayer, we should thank her for raising the veil. Yahoo's decision gives us the opportunity to expose and challenge the misguided, faulty reasoning many leaders follow when they decide to revoke their support for flexible work."
That's a very valid point and I'm delighted that the decision has generated so much discussion about telework, remote collaboration, and virtual leadership. The thing that really strikes me is Mayer's claim they need to have everyone in the same physical location to communicate and collaborate effectively – this coming from a technology leader that produces a number of tools (such as mail, calendar,Yahoo Messenger, Yahoo Groups, etc.) that are designed to help people work together regardless of time or distance! Read more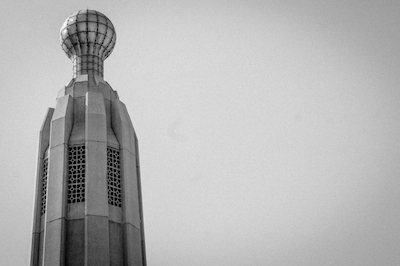 It's not just because we're from Edison, NJ that makes us interested in this book  by Sarah Miller Caldicott, Midnight Lunch: The 4 Phases of Team Collaboration Success from Thomas Edison's Lab. 
Thomas Edison created multi-billion dollar industries that still exist today. What many people don't realize is that his innovations were generated through focused approaches to teamwork and collaboration. Authored by the great grandniece of Thomas Edison, Midnight Lunch provides an intriguing look at how to use Edison's collaboration methods to strengthen live and virtual teams today. Edison's four phases of collaboration success offer a simple yet powerful way to see how different combinations of live and digital resources can multiply results and deliver outstanding ROI now.
This sounds like an interesting and unique framework for talking about collaboration and communication on virtual teams.
Read a comprehensive review of Midnight Lunch here:
Thomas Edisons Keys To Managing Team Collaboration | Fast Company. by  Kaihan Krippendorff
[Photo courtesy of JFImages.net]
Multigenerational Teams and Multicultural Teams – Human Resources Management | GDS Publishing.
This article explores challenges facing leadership of distributed, multinational, multi-generational business teams in the 21st Century – particularly about how to appropriately recognize team members. The thoughtful argument concludes with a prescription for redefining both the style and mode of employee recognition.
Redefine Recognition for the 21 st Century

Successful recognition in the 21 st Century is a strategic initiative with actionable objectives and measurable results that weaves appreciation into the fabric of a company's culture. These programs are based on the company's values to convey the company's critical messages and a consistency of purpose worldwide. Strategic recognition is frequent and timely to meet GenX and GenY needs while avoiding the micro-management pitfalls abhorrent to the Silents and Boomers. Well executed recognition is available to all, equally. These four facets of strategic recognition address the unique engagement needs of the multi-generational and multicultural workforce.
It's clear that the strategies and tools that comprise The Anywhere Office could be instrumental in filling this prescription.
A few weeks ago I was interviewed by Elissa Vallano for an article she was writing for the Mindjet Blog about remote collaboration and one of the true benefits of working virtually: being able to hire the best talent regardless of location.
In this interview I shared tips for creating an effective distributed team, including my 3 keys for remote collaboration in The Anywhere Office – 1. a shift in perspective  2. finding the right tools and thoughtfully applying them and 3. becoming a conscious communicator. The result of these steps is a highly productive virtual team that functions as smoothly as its in-office counterparts.
The interview was used for an excellent article which you can find here, "Never hire based solely on geography again".
If you are not familiar with Mindjet,  they provide software and services that allow teams to collaborate in the cloud sharing tasks, mind mapping.  I recently discovered them and look forward to learning more about their services.
Their blog is full of great articles, so I encourage you to check it out!
Image Credits: Mindjet