Congress gets its own YouTube Channels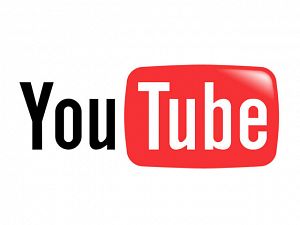 I guess you can teach an old Congress new tricks!  In a desire to emulate Barack Obama's success in using the iternet to raise funds and build an army of volunteers online – Congress is launching official YouTube channels where members of the House and Senate can create and control videos of floor speeches, hearings or ribbon-cuttings. (See the welcome video message below)
Whether you voted for Barack Obama or not – one thing everyone can agree on is his campaign had a very effective strategy for using the Internet to raise awareness and build community.
One of the refreshing things about his strategy for modern politics is the transparency and grass roots approach he believes in.  Using a mix of offline and online media and extensive use of videos on YouTube Obama released a constant flow of information about what he was doing, how he was doing it, and where they were spending the money they raised.  He connected with his supporters and the public was given the ability to respond, share their opinions, and get involved.
According to a recent NY Times article – Campaigns in a Web 2.0 World:
Not since 1960, when John F. Kennedy won in part because of the increasingly popular medium of television, has changing technology had such an impact on the political campaigns and the organizations covering them. For many viewers, the 2008 election has become a kind of hybrid in which the dividing line between online and off, broadcast and cable, pop culture and civic culture, has been all but obliterated.
I applaud Congress for taking these bold but necessary steps.  This new direction which involves a using a combination of video sharing and social media, will provide a level of access and transparency never before seen in government. This will make it much easier to follow what is going on in Washington and for people to voice their opinion about it.
Here is their welcome video message on YouTube:

You can now find your Representatives and Senators' YouTube channels on two new special platforms:

This is your backstage pass to your government. So tune in and make your voice heard!
Many people are wondering how this will differ from C-Span . . .
Because the YouTube videos would be controlled by lawmakers, they would be fundamentally different from C-SPAN coverage of House and Senate debates and congressional hearings. C-SPAN covers floor debates and hearings in their entirety without editing or editorial comment.
I am very interested to see how our first really "connected" President uses the modern technology at his disposal.  He already won the battle to keep his Blackberry. This is a topic I'm sure we will be discussing a good deal throughout this blog – I find it truly fascinating.
All the while I'll be following along on Obama's ChangeDotGov YouTube channel. The President's weekly radio address, a staple of American politics since the Franklin Roosevelt administration, will be posted on this channel and is also available as a downloadable video and audio podcast.
I'm excited to see what this change in approach to government and communication means for politics, public opinion, and technology in general. Post a comment and share your thoughts!