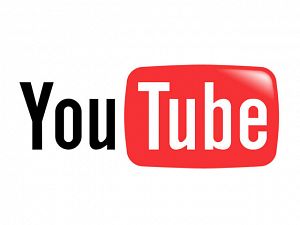 I guess you can teach an old Congress new tricks!  In a desire to emulate Barack Obama's success in using the iternet to raise funds and build an army of volunteers online – Congress is launching official YouTube channels where members of the House and Senate can create and control videos of floor speeches, hearings or ribbon-cuttings. (See the welcome video message below)
Whether you voted for Barack Obama or not – one thing everyone can agree on is his campaign had a very effective strategy for using the Internet to raise awareness and build community.
One of the refreshing things about his strategy for modern politics is the transparency and grass roots approach he believes in.  Using a mix of offline and online media and extensive use of videos on YouTube Obama released a constant flow of information about what he was doing, how he was doing it, and where they were spending the money they raised.  He connected with his supporters and the public was given the ability to respond, share their opinions, and get involved.
According to a recent NY Times article – Campaigns in a Web 2.0 World:
Not since 1960, when John F. Kennedy won in part because of the increasingly popular medium of television, has changing technology had such an impact on the political campaigns and the organizations covering them. For many viewers, the 2008 election has become a kind of hybrid in which the dividing line between online and off, broadcast and cable, pop culture and civic culture, has been all but obliterated.
I applaud Congress for taking these bold but necessary steps.  This new direction which involves a using a combination of video sharing and social media, will provide a level of access and transparency never before seen in government. This will make it much easier to follow what is going on in Washington and for people to voice their opinion about it.
If you're like me you probably spend a good deal of time on the web searching for information. It might be  industry news, mentions of yourself or business in the press, news stories for your blog or newsletter, or how to get ink stains out of your rug.  Let's face it the web, for most people, has become the first place we go to look for news and information.
What if I told you that you could have the equivalent of a team of researchers keeping their eye on the web for you and finding all of the latest information on all of the searches you need to do – and they would email this valuable data to you either weekly or daily right to your inbox – all for free? Interested?
Well I'm going to let you in on one of the most useful automation tools I've discovered – Google Alerts.  Google has expanded way beyond their normal basic search function.  They offer a staggering array of software, services, and online tools.  One often overlooked gem is Google Alerts – which is a service they offer that notifies you by email updates of the latest relevant Google results (web, news, etc.) based on your choice of query or topic. Read more
This episode contains the first half of last week's radio show. We discuss fundamentals of internet research including places to search and specific ways to search more effectively.
Visit www.TheAnywhereOffice.com and click archives to listen to the complete show. While you are there be sure to visit our blog and post comments and feedback as well.
TAO Podcast Theme Music – Begin by Andy Simon
Podcast: Play in new window | Download (Duration: 15:23 — 11.0MB)
This week we explain some key strategies and tips for how to search the web like a pro. Learn to save time daily with our super search tips. Thanks to Richard Robinson of Legacy Scribe for joining us as our guest on the show.
If you missed the show you can listen in below or download the MP3 file.
Show # 10: Search and Research – How to search the web effectively
The internet is arguably the single largest repository of knowledge and information in the world. Knowing how to search through this data and find what you're looking for is critical to reaping the benefits of this incredible resource. We are joined by Richard Robinson, an award-winning family history writer, co-author of two books, and the information officer for the international Association of Professional Genealogists. Learn how to avoid becoming road-kill on the information super-highway.
Here's what we covered:
To listen to the show you can use the flash player below or download the MP3 file. Use the PLAY IN POPUP link below if you want to use our flash player and roam the web while listening.
Podcast: Play in new window | Download (Duration: 46:03 — 10.5MB)