The infographic below shows the cost of commuting in both finances and time – then extrapolates the cost over a 10 year period for an eye-opening revelation. Thanks to Jessica Anderson for sharing this infographic she helped to create.
The numbers on this graphic remind me of a lightbulb moment I had many years ago while sitting in traffic during my daily commute to my job in New Jersey. I, also, took a moment to do the math and realized how much time I was losing just getting back and forth to my physical office.
That realization was the proverbial "straw that broke the camel's back" which has led to over 18 years of me helping people be more mobile and work in The Anywhere Office.
Take a look and be prepared for a shock:
 Click image to enlarge


Via: Streamline Refinance
A bit sickening when you think about it, huh?  Amazing that so many companies still insist on having everyone in a central office when it really isn't necessary considering these costs.
Post a comment below and share your thoughts!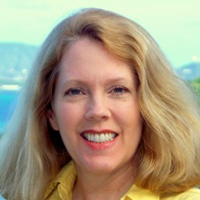 I had the pleasure of recently interviewing Pat Katepoo – a flexible work advisor and the founder of WorkOptions.com. Pat is the developer of a series of Flexible Work Proposal Packages which have equipped thousands of professionals to negotiate the flexible work arrangement they want.
On September 13, she's presenting a free webinar called Telecommute Now! How to Get Fast Approval to Work from Home where she will be sharing secrets for the easiest way to ask for a flexible work arrangement and get your managers to say YES.
In our short interview Pat and I talk about:
the importance of knowing how to negotiate the flexible work arrangement you want and how to ask with confidence.
the different shapes and sizes of flexible work: including telecommuting, compressed workweek, part-time, and job sharing.
the three-ingredient formula that gets managers to agree to a telework request — even where there are barriers. She also reveals a preview of two barriers that keep people from asking for a flexible work arrangement.
Listen to this 15 minute interview to learn more:
Podcast: Play in new window | Download (Duration: 14:50 — 13.6MB)
Pat's expert advice on flexible work has been featured in several national publications including The Wall Street Journal, US News & World Report, and also on NBC Nightly News. I've been following Pat's work in this space for the last 15 years and we first spoke many years ago when I was working on my book – Lose Your Commute. Read more
This is only the second guest post we have had here on The Anywhere Office. I was delighted when Ripley Daniels approached me about writing this for the blog. As someone who has been working virtual for years and now works with a company that is completely remote she has some great lessons learned to share about making the shift to virtual work.
I was just talking with someone the other day about when I first started working primarily from my home office.  The adjustment period took at least 6 months for me to find my workflow and adjust to my space (or adjust my space to my work).  Ripley shares some essential strategies here to help make the transition easier.
Thanks for the great article Ripley . . . take it away . . .
– – – – – – – – – – – – – –
Being a telecommuter may seem like a dream come true but there are often many aspects of working from home that can cause tension, stress and even depression. For most people, transitioning from an office environment to a home office is both daunting and difficult. The office environment facilitates a social setting where you interact with your co-workers throughout the day. Working from home immediately limits your opportunity to socialize and at times can create a sense of isolation that can be hard to adjust to. Another possible change you will undergo is balancing your work and home life. This can be extremely challenging as working from home blurs the lines.
In order to get the most out of your telecommuting experience, it's important to have a strategy. Here are some simple steps to help relieve the pressure and tension that working at home might create:
Create a specific work space. There is nothing more distracting than trying to work in front of the television or in a common area where the children might be playing or your spouse might be on the phone. If possible, turn a guest room into a home office where you can set up a desk, computer and other office supplies as well as where you can hold conference calls and teleconference calls without any distractions or disruptions. If you do not have an additional room or space, designate a Read more
A few weeks ago I had the pleasure of joining my friends Dave Yankowiak and Brian Casel on their awesome web video show Freelance Jam. Dave runs AnywhereMan.com and once we met on Twitter and chatted on Skype we knew we had a lot in common! The show is targetted toward independent professionals who build the web but anyone who runs a small business can learn a lot from their guests and discussions.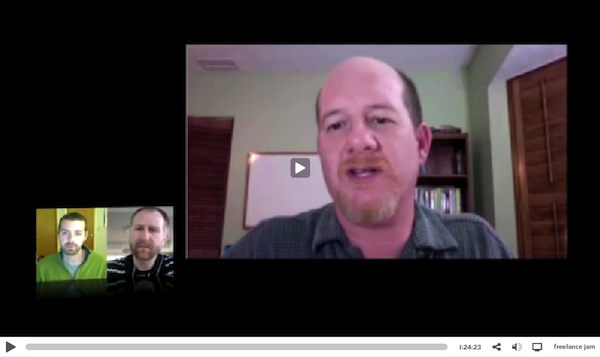 In this edition of the show we talked about things like how to build trust with clients you may never meet face to face, working in virtual teams, what effect technology has on the shift from employee to freelancer and the future of the "anywhere lifestyle" – being able to do the work where and when you want. Read more
I had the pleasure of being interviewed via Skype recently by Karl Walinskas, Founder of Smart Company Growth, to talk about virtual work, distributed teams and tips for growing a successful virtual organization. Karl's company helps small to mid-size businesses grow sustainable profits by leveraging the best strategies, appropriate talent and cost effective resources. In short he helps his clients ignite their sales and control expenses.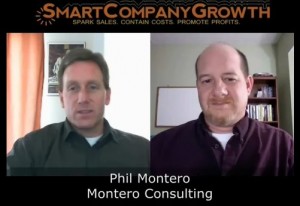 I met Karl late last year we instantly hit if off.  As we talked further he told me he wanted to embrace a virtual business model for Smart Company Growth. Shortly afterward I started working with Karl to help him refine his business model and choose the best strategies and tools that would allow him the flexibility to work from anywhere, keep his costs low, and work with clients from all over the world without the expenses and headaches of all that travel.
One of the things we discussed was how to use Skype for video conferencing and remote interviews as Karl wanted to include a series of these interviews with noted authorities on his blog. So after getting the technology in place he figured what better way to kick them off than by interviewing me about the strategies and technology that help entrepreneurs, small businesses, and solo professionals to work virtually.
Click below to watch the interview is broken down into 2 parts:
Video Interview Part 1 where we talk about the shift toward mobile work, how and why companies are embracing this type of work, some of the challenges, and what  it means to work with people you don't see every day.
Video Interview Part 2 where we talk about some of the non-tech elements critical for success when leading virtual or distributed workforces as well as some of the key gadgets and technology that help you and your team stay connected.  We also talk briefly about my on-demand webinar The Art of Virtual Leadership and how it helps managers learn to lead virtual teams.
I hope you enjoy the interview and find it informative.  Karl did a great job and had some great insight from his own experiences about what it means to work virtually and work with clients and team members remotely.
What do you think is the biggest shift in working virtually?  Please share your thoughts by posting a comment below.