Do You Know the Secrets for Getting Approval to Telecommute? Free Webinar & Interview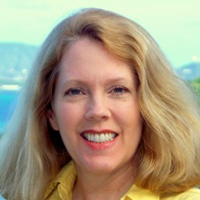 I had the pleasure of recently interviewing Pat Katepoo – a flexible work advisor and the founder of WorkOptions.com. Pat is the developer of a series of Flexible Work Proposal Packages which have equipped thousands of professionals to negotiate the flexible work arrangement they want.
On September 13, she's presenting a free webinar called Telecommute Now! How to Get Fast Approval to Work from Home where she will be sharing secrets for the easiest way to ask for a flexible work arrangement and get your managers to say YES.
In our short interview Pat and I talk about:
the importance of knowing how to negotiate the flexible work arrangement you want and how to ask with confidence.
the different shapes and sizes of flexible work: including telecommuting, compressed workweek, part-time, and job sharing.
the three-ingredient formula that gets managers to agree to a telework request — even where there are barriers. She also reveals a preview of two barriers that keep people from asking for a flexible work arrangement.
Listen to this 15 minute interview to learn more:
Podcast: Play in new window | Download (Duration: 14:50 — 13.6MB)
Pat's expert advice on flexible work has been featured in several national publications including The Wall Street Journal, US News & World Report, and also on NBC Nightly News. I've been following Pat's work in this space for the last 15 years and we first spoke many years ago when I was working on my book – Lose Your Commute.
Pat's story, and why helping people find legitimate flexible work has become her passion, is very interesting.  I suggest checking out the about page on her site to learn more.
Like Pat, it has always been my mission to help people achieve their flexible or virtual work goals. What frustrates me is that there is plenty of information available on how to start a "flexible," work from home business, but not everyone wants to be a small business owner or an entrepreneur. A lot of people want to work a job or develop a career with a company – but also want to take advantage of the flexibility of an alternative work arrangement. Finding legitimate flexible work is made even more challenging due to the scammers and fakes who prey on honest people; taking their money and giving little or nothing in return. One way to transition to a more flexible work schedule while avoiding scams is to approach the manager at your current job about work-shifting or working from home a few days out of the workweek.
Unfortunately, there's not much information available on how to approach your current employer about telework or other flexible work arrangements. That's why I was excited to hear about Pat's Flexible Work Proposal Packages and the upcoming free webinar she is offering.
FREE WEBINAR
Pat's Telecommute Now!  webinar is being held on Tuesday, September 13th. She always provides the kind of reliable, trusted information that so many people have been looking for but don't know where to get. In this webinar she'll reveal the three key ingredients for getting your boss to say 'yes' to your request to work from home. This is based on 18 years of experience with thousands of professionals, she can tell you what changes managers' minds. If you want to know how to get your manager to say YES, register now.
All webinar registrants are eligible to win a free copy of the Telecommuting Proposal Package. You're entered to win automatically when you register for the free Telecommute Now! webinar.
Don't put your dreams of a flexible work schedule on hold another minute. Cut the commute and free up time for your family, your side hustle, your life. There are only 100 slots available so click here and sign up now before it fills up.
NEXT STEPS:
This post contains some affiliate links, click here to read our full affiliate disclosure.