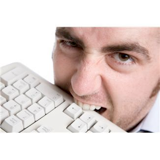 This guest post was submitted to The Anywhere Office by Kaito Mori of TrendMicro.com
For many of us trapped behind the walls of a cubicle for 40 hours a week, having a mobile office just seems like a faraway fantasy, like retiring on a desert island, or decent gas prices. For those of us who do have the luxury to be able to work from home or anywhere else, we know that it's not all roses relaxation. There are risks inherent to having a mobile office that can be devastating and can result in a loss of time and income or both. The danger paramount to one's mobile office is the threat of a malicious virus. A successful virus in your system can spell doom to your entire mobile office setup; even your whole company due to identity theft, damage to equipment, or a compromised bank account. Luckily, all of these doomsday scenarios can be prevented through free or inexpensive programs that you can install on all of your mobile devices.

A tenet of modern business psychology is to give your customer a price on your products that they think is more than a good deal.  If the customer thinks that they are getting such a good deal by purchasing your product that they are GLAD to do it, then you are doing a good job as a business. Antivirus software is a prime example of this pricing model. Most antivirus software out there is available for free or close to it, which means that protecting your mobile office easy and economically feasible. You just have to pick the right software. We'll go over some of the best options available on the market today.
For those of you who include a smartphone or two as part of your "mobile office," there are some great security and antivirus programs that you can use to keep your devices secure.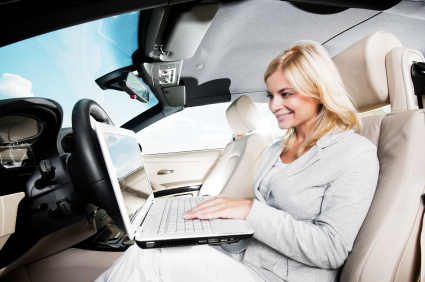 This guest post was submitted to The Anywhere Office by Joel Arnold of InkPal.com
Mobile computing is quickly changing the way that most people work. Because of their slim form factor and snappy speed, tablets are coming closer than ever before to making the paperless office possible. But it's still a basic reality that there is sometimes no substitute for printing things out. Unfortunately, mobile computing has only complicated things, since now it has become necessary to print on the go. So if you're looking for a printer you can tuck in a bag between your laptop and your iPad, what are some of the best options?
1) Epson PictureMate Charm
If you need a way to print full-color photos while traveling, you'll have a hard time beating the PictureMate for quality and cost. You can get your pictures to the printer through CompactFlash, Memory Stick, SD card, or XD-Picture Card, or of course connect it to your computer with USB. Bluetooth will cost an extra $39.
The PictureMate only prints in 4×6, but it is incredibly simple to use and the quality of the result is outstanding. Best of all, if you buy specially designed printer packs that include both ink cartridges and paper, it works out to around 25 cents per picture—not as good, obviously as color laser toners, but better than any other mobile printer.
2) HP Photosmart A646
The Photosmart A646 is a close competitor to the PictureMate Charm and performs the same basic set of functions. For a very reasonable price, the A646 delivers impressive versatility and reasonably good results. The printer body is quite solid and the carrying case is made of recycled bottles. The interface is fairly easy to use and the printer has the same media card slots except for CompactFlash. Bluetooth is built in, however. Very nice is the ability to print in 4×6, 4×12 or 5×7—a rare extra feature for most mobile photo printers. Unfortunately, the cost of replacement ink and paper is a little high and print quality leaves some serious room for improvement. Depending on your needs, this may or may not be a viable option for you.