Virus Protection For The Mobile Office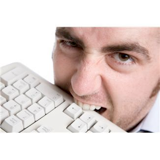 This guest post was submitted to The Anywhere Office by Kaito Mori of TrendMicro.com
For many of us trapped behind the walls of a cubicle for 40 hours a week, having a mobile office just seems like a faraway fantasy, like retiring on a desert island, or decent gas prices. For those of us who do have the luxury to be able to work from home or anywhere else, we know that it's not all roses relaxation. There are risks inherent to having a mobile office that can be devastating and can result in a loss of time and income or both. The danger paramount to one's mobile office is the threat of a malicious virus. A successful virus in your system can spell doom to your entire mobile office setup; even your whole company due to identity theft, damage to equipment, or a compromised bank account. Luckily, all of these doomsday scenarios can be prevented through free or inexpensive programs that you can install on all of your mobile devices.

A tenet of modern business psychology is to give your customer a price on your products that they think is more than a good deal.  If the customer thinks that they are getting such a good deal by purchasing your product that they are GLAD to do it, then you are doing a good job as a business. Antivirus software is a prime example of this pricing model. Most antivirus software out there is available for free or close to it, which means that protecting your mobile office easy and economically feasible. You just have to pick the right software. We'll go over some of the best options available on the market today.
For those of you who include a smartphone or two as part of your "mobile office," there are some great security and antivirus programs that you can use to keep your devices secure.
"Avast! Security"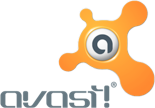 Devices Supported: Android Phones and Tablets, PC, Mac. (iPad and iPhone not supported)
Price: Free for basic package or $39.99 USD per year per device
One of the nice things about the popular Avast! security software is that they include a whole suite of remote commands that you can issue to your lost smartphone. Some cell phone providers include these features with their service plans, but they don't have nearly as many available to customers as Avast! does. A lot of cell phone service providers will allow their customers to "locate" or remotely lock and wipe a compromised phone, but they don't have nearly as many features as Avast! does–all for free.
Lock: Remotely locks the device so that no one can use your phone
Wipe: Wipes all harddrive and sim card data on your phone
Track: Uses your phone's GPS to continually track your phone
Activate Siren: Just as it sounds. It turns your phone's volume up to maximum and blares a noise that will be sure to draw attention. You can also cancel this remotely.
Text Message and Call Forwarding: Allows your phone to automatically forward all calls and texts to your phone to another phone number of your choosing so you don't lose out on your communications while you're phone is lost.
Remote Message: Sends a message to be displayed on the lock screen of your phone, like: "Hey, give my phone back!"
Many more!
Avast! is probably the best antivirus and security product out there. It has a lot of robust features for your mobile devices that will help keep you virus and malware free while you're working in your mobile office.
Trend Micro MobileSec

Devices Supported: iPhone, iPad,. (with PC and Mac integration)
Cost: Free but requires Trend Micro security suite
This is a great option for those of us working in a mobile office that involves iPads and iPhones. Perfect for the Mac mobile offices out there as well. MobileSec is designed with the "bring your own device" business structure in mind.  When installed on employee's devices, MobileSec works in conjunction with the office's existing Trend Micro security software.  MobileSec is all about getting employee devices off the ground, running safely and securely.  A big set-back with most mobile security software is the amount of time it takes to get a device integrated and set up with the system.  MobileSec takes care of all of that as it works quickly to get the device synced up and approved for your BYOD enviroment.
MobileSec offers: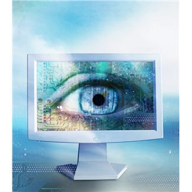 Speed: A quick download from the app store gets the user's device integrated to your security system in no time.
Device Statistics: With each update and download done on the device, MobileSec will alert the master user to any potential security leak.
Up to the minute compliance: The landscape of security and safety is one that is constantly changing.  As new innovations are made, security companies follow suite.  MobileSec instantly alerts all users when there is a change in policy.
AVG Antivirus

Platforms: iPhone and Android Phones, Android tablets, Windows phone, PC and Mac
Price: Free with limited features or a one-time payment of $6.99
AVG has been a trusted brand for over 20 years, now and have been a pioneer in the antivirus and antimalware crusade. AVG s a solid choice for anyone who uses both Macs and PC's in their mobile office. They offer a host of cross-platform features that will help keep your mobile office from turning into a "hostile work environment." AVG offers a service called "Multmi" which helps you keep your social media, cloud storage, and calendars in sync across any combinations of platforms.
AVG Important Features
Best price point: At a one-time fee of $6.99, AVG is the least expensive of all the available mobile security software.
Best cross-compatibility: AVG offers integrated support for Mac, PC, iOS, and Android
Mobile productivity: With AVG's "Multimi," you can traverse from phone to tablet to desktop without missing a beat, which could save you time and money while running your business on the go.


Author Biography: This guest post was written by Kaito Mori, a father of three rambunctious children that are constantly testing his ability to keep their home computer safe and secure among the plethora of uses it is subjected to each day. When not being the raddest dad alive, Kaito also works with Trend Micro in an effort to keep other family's online adventures as safe as his.