In my blog post yesterday I showed you how to configure Google Sync to keep your Gmail, Google Calendar, and Contacts in sync with your iPhone, iPad, or iPod Touch.  Those steps work great if you use your Gmail address as your primary email address but they won't let you send mail from your own domain.
I have several different email addresses with different domains names all forwarding mail to Gmail and thanks to it's flexibility I was able to configure Gmail so that I can send or reply from any of them (with one being the default address for new messages).  For example even though I use Gmail as my email program I rarely use my Gmail address – instead my FROM address is phil@theanywhereoffice.com.
Although Gmail handles this perfectly I was disappointed when first configured my iPod Touch a few years back using Google Sync that it ignored these settings and always sent mail from my Gmail address.  This was unacceptable to me as I wanted emails I sent to come from my business address and didn't want to confuse my clients, customers, and colleagues.  I hunted and searched and tested and finally found out how to get this to work. You can still use the steps I shared in yesterday's post/video to sync your Google Calendars and contacts with your iPhone but you need to turn off the mail option there and follow some special (and somewhat convoluted) steps to get the mail to sync with Gmail AND send from your own domain.
No worries – I'm here to help.  I recorded 2 videos for you below walking you step-by-step through the entire process. The first step would be to have mail from your other domain forward to your Gmail account. I assume you're probably already doing this but if not you'll need to go into your current email settings for your domain and set it to forward your mail to your Gmail account. The steps for this will vary depending on how you currently get your email – most likely these settings can be controlled in the control panel of your web or email host.
The next step is to configure Gmail to send mail from your own domain rather than using your Gmail address.  Watch this video to learn how to do this:
The final step is the tricky part – how to get your iPhone, iPad, or iPod Touch to sync with Gmail and use your own domain.  Make sure to follow all the steps in the next video – there are a few gotcha's (like one part where you have to set it up with your Gmail address, back out, then go back in and Read more
If you have an iPhone, iPad or iPod Touch and you use Google's services (Gmail, Calendar, and Contacts) the video below will walk you step-by-step through the best way to sync all your data seamlessly with your Apple Device. Although these devices have a built in Gmail option it has some major limitations – specifically it doesn't offer the ability to sync contacts over the air and limits you to one primary calendar.
I have tried several different ways and found  Google Sync (which acts like a Microsoft Exchange connector) works great.  I used it for years on my iPod Touch and now that I'm the proud owner of a new Verizon iPhone 4 (I am stoked) I used this same method to keep my iPhone and Google services perfectly in sync. One of the great features is that it lets you sync multiple Google Calendars (up to 25). That means when you create a new appointment in the calendar on your iPhone you can add it to any of the Google calendars you have access to (your own or any shared calendars).
Watch my video below and follow along with your iPhone, iPad, or iPod Touch as I show you how to sync your mail, contacts, and multiple Google calendars with your Apple device so you can send/receive mail, schedule appointments, and call any of your contacts from anywhere – instantly.  Now that's The Anywhere Office in action!
Note that Google Sync is only supported on iOS versions 3.0 and above. You can check your current version by going to Settings > General > About > Version. If your business, school, or organization uses Google Apps, your administrator will first need to enable Google Sync before you can take advantage of this feature.
If you prefer written instructions Google provides them here but I figured it would be easier to follow along as you watch the steps in this video.
These steps work great if you are using your Gmail address as your primary email address.  If you prefer to send mail from your Gmail account (and your iPhone, iPad, or iPod Touch) using your own domain (ie I send email from @theanywhereoffice.com) then you will want to check out my next article and video where I'll walk you through how to change the mail setup.  It's tricky but I found a way to get it to work so stay tuned!
(BTW all the video of me configuring the iPhone was actually shot with the video camera on another iPhone – how cool is that!)

Well it's official – a few weeks ago I finally made the shift I've been talking about for the last 6 months or more and jumped from Windows to Mac (some say I've joined the dark side but it sure feels like the other way around). I decided to go with a MacBook Pro and I have to tell you I couldn't be happier.
It has certainly been a learning curve and in even the just the short time I've been a Mac user I've learned A LOT about some of the differences between the two operating systems, found some really cool new software and utilities, and basically been having a ball.
Sure I've been a bit less productive while making the transition but it is well worth it (and at least the lost productivity isn't due to blue screens and dll errors)!
The video below is Part 1 of a 2 part series I shot about why I made the switch from Windows to Mac and why I felt I could make this jump without too much grief (my first project in iMovie):
Along with this post and video goes out a big heartfelt apology to all my family and friends who have been long time Mac users.  I gave you all a lot of shit over the years about living in your "Mac world" and not using a "realcomputer" but let me tell you . . . I've drunk the koolaid and it's good!!
Podcast: Play in new window | Download (34.6MB)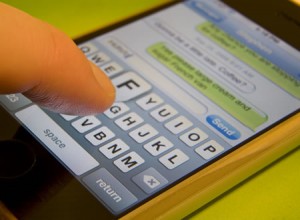 If you're like me, and apparently many others, after installing iOS4 for your iPod Touch or iPhone you were less than impressed.  Well after several weeks, and a few tries, I've successfully removed iOS4 from my iPod Touch 2G and downgraded/reinstalled the previous OS 3.12 (more on why it's not 3.13 in a bit).  Read on and I'll explain how you can do the same on your device to solve problems such as battery drain, sluggishness, and crashing.
I've always been someone who jumps on upgrades for software pretty much as soon as they come out.  I also try a lot of beta software – friends, colleagues, clients, and readers of this blog have come to trust  me to "test it all out" and then report back on what are the best programs, devices, and technology available.  I have to say however it was a mistake for me to upgrade my iPod Touch 2G to iOS4 the day it came out. I should have waited a few days and read about what others were experiencing as it would have saved me a lot of problems.
I was really excited about the new features in iOS4 and you have heard me mention here on this blog before that my iPod Touch has pretty much been my favorite piece of technology for the last few years.  It's amazing and it just works – I travel without my laptop a lot more these day thanks to this handy little device.  In fact it has essentially acted as an Apple gateway drug making me want to switch from a PC to a MAC.
But my wonderful, joyful piece of technology was no longer bringing me as much joy after upgrading the firmware/software from 3.13 to iOS4. As it turns out many of the new features I was excited about (multitasking and screen rotation lock) were not supported on my older device. But worse was that the addition of persistent wi-fi when the device goes into sleep/standby mode was killing my battery.  Even when it was off in my pocket what used to last a few days was out of juice by the middle of a single day.  UNACCEPTABLE! Read more
It's clear that video is booming on the web.  Video sharing sites like YouTube and portable camcorders like the Flip have exploded.  Also, as I've discussed in previous blog articles and in the recent Businessweek Video Webcast – video conferencing is growing in leaps and bounds.
I've seen significant growth in the desktop video conferencing space with services like Skype, Tokbox, and ooVoo being used for everything from virtual meetings and remote collaboration to friends and family keeping in touch.   Thanks to the increase in broadband and wi-fi people can meet face-to-face virtually from almost anywhere.
Well now it looks like video chat/conferencing is about to get even more mobile.   Last week Apple released the iPhone 4 which includes a forward facing camera and a built in program called FaceTime that allows video chatting from iPhone to iPhone.  Also Sprint released the EVO 4G which also includes a front-facing camera and the QIK video chat software. It seems like the natural next step . . .
There is no mistaking that the time is ripe to get into the mobile video chatting game. It is already big enough with tools from Skype, Google (Talk) and others, and it's only going to get bigger. There are already millions of notebook owners in the mix, and when you add what is likely going to be millions of smartphone and tablet owners, the potential market for video chat offerings is going to be huge.
I'm sure these two phones are only the start of this trend.  In fact you can be sure that once Apple starts to push this envelope others will be soon to follow – much the way that the iPhone invigorated the smartphone market and the iPad has woken up the sleeping tablet market.  I'm still shocked that the iPad didn't include a camera on it for video chats – but I'm almost certain the next generation will include that feature.  In fact it's Read more