Virtual Team Leader: Boss or Facilitator? Listen to the Podcast or Watch the Google Hangout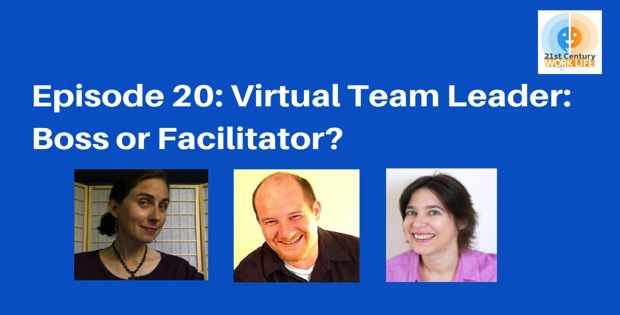 I had a great time joining Lisette Sutherland (@lightling – collaborationsuperpowers.com) and Pilar Orti (@PilarOrti – virtualnotdistant.com) this past week for some virtual coffee and a live Google Hangout to discuss the changing role of the manager and team leader in virtual teams. The key to successful virtual teams is a leader that can navigate the changing landscape of our current world of work.  What are the qualities and traits of a great virtual manager?  All three of us have varied experience managing and working on virtual teams so it was a fun, interesting exchange of ideas!
There are two ways you can review this information
I hope you enjoy the discussion as much as we did.  If you have any questions or would like to add additional thoughts please post a comment below!