How to Downgrade your iPod Touch or iPhone from iOS4 to 3.12/3.13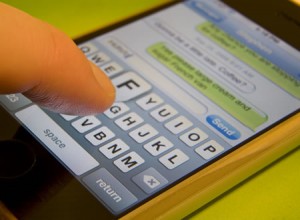 If you're like me, and apparently many others, after installing iOS4 for your iPod Touch or iPhone you were less than impressed.  Well after several weeks, and a few tries, I've successfully removed iOS4 from my iPod Touch 2G and downgraded/reinstalled the previous OS 3.12 (more on why it's not 3.13 in a bit).  Read on and I'll explain how you can do the same on your device to solve problems such as battery drain, sluggishness, and crashing.
I've always been someone who jumps on upgrades for software pretty much as soon as they come out.  I also try a lot of beta software – friends, colleagues, clients, and readers of this blog have come to trust  me to "test it all out" and then report back on what are the best programs, devices, and technology available.  I have to say however it was a mistake for me to upgrade my iPod Touch 2G to iOS4 the day it came out. I should have waited a few days and read about what others were experiencing as it would have saved me a lot of problems.
I was really excited about the new features in iOS4 and you have heard me mention here on this blog before that my iPod Touch has pretty much been my favorite piece of technology for the last few years.  It's amazing and it just works – I travel without my laptop a lot more these day thanks to this handy little device.  In fact it has essentially acted as an Apple gateway drug making me want to switch from a PC to a MAC.
But my wonderful, joyful piece of technology was no longer bringing me as much joy after upgrading the firmware/software from 3.13 to iOS4. As it turns out many of the new features I was excited about (multitasking and screen rotation lock) were not supported on my older device. But worse was that the addition of persistent wi-fi when the device goes into sleep/standby mode was killing my battery.  Even when it was off in my pocket what used to last a few days was out of juice by the middle of a single day.  UNACCEPTABLE!
I also found using it just felt slow and sluggish and many of the apps were crashing – something I never experienced before. As I mentioned one of the reasons I love my iPod Touch is that it "just works" which has long been the mac fan mantra.
I searched around on the web and tried about a week ago to downgrade but it didn't work.  I was stuck having to manually turn off the wi-fi by putting it into airplane mode when I wasn't actively using it just to make my battery last throughout the day. I decided to wait for Apple to release a fix, patch, or official way to downgrade to the previous OS – but alas the 4.01 update was released today and it does not appear to address the horrendous battery drain or the slowness/crashing I have been experiencing.
So I decided to brave the downgrade again being I'm a techy and comfortable trying the various steps and methods I found. It took lots of Google searching, some sweat (when I thought I bricked it and couldn't bring it back to life) and lots of swearing but I FINALLY was able to downgrade from iOS4 to 3.12 on my iPod touch.  I wanted to go to 3.13 but for some reason that was a no go. No major loss as 3.13 only contained minor updates from 3.12 – but I am still searching for a way to bring it back to the 3.13 software I had on it before I foolishly chose to upgrade to 4.  Here is what finally worked for me – I hope these steps and links will help you and others restore your iPod Touch or iPhone to the previous OS:
One odd thing was that the LifeHacker instructions state you need to use RecBoot to kick your device OUT of DFU/Restore mode.  When I was wrestling with the 3.13 OS this didn't seem to work for me and I started sweating bullets as my device would not turn on and seemed to be stuck in restore mode with a black screen.  I tried it several times to no avail – however once I successfully restored the 3.12 OS it seemed to kick itself out of restore mode without the use of the Recboot software.  But I can't say you don't need it as I had to try several attempts to get this to work so I'm it's possible that some of the earlier steps I took while following the "official" Lifehacker instructions might have had some effect on my solution.
CAUTION – I highly recommend you read all the steps and download all of the files you need BEFORE proceeding with these steps.  Be sure to review the readme files that might come with any of the downloads. Also if you are using a Windows Computer you will want to create a RESTORE POINT before installing LibUSB or any of this software.  This will allow you to roll your computer back to the state it was in before you installed the drivers and/or software.  If you are unsure how to do this here are step-by-step instructions for creating a restore point in Windows XP or Windows Vista/7. This is good general advice any time you are installing new software or hardware or monkeying with your system.
The only downside in all of this was that after restoring the firmware and my iPod Touch Backup (the one it made by itself before I upgraded to iOS4) none of my apps, music, or videos were restored.  It wasn't too much of a hassle however because iTunes had all that in place so all I had to do was drag whatever movies and music I wanted back onto my iPod Touch and then check the boxes for the apps I wanted to resync.  It was actually helpful as I had a lot of apps installed I was no longer using so I didn't bother to restore many of them which freed up more space on my 16GB iPod Touch. One sync with iTunes later and all was right again!
In order to test that my battery life was back to normal I left my fully charged iPod Touch unplugged next to my bed when I went to sleep last night without turning wi-fi off.  Upon waking I smiled as I saw that I still had a full charge. Under iOS 4 I was often greeted by a message in the morning that I needed to charge my device even though it was sitting on my night table unused.
There were a few features in iOS4 I found useful including the spell checker, the updates to email which showed threaded messages much like Gmail, and the improved search feature – but I was perfectly happy with my iPod Touch before I had those features and it is much more important to me that it has good battery life and doesn't crash as I use it frequently throughout the day.
Hopefully Apple will release a future update (4.1) that will fix these issues and perhaps give us an option to turn off the persistent wi-fi feature to conserve battery life.  I wish they had released an official "downgrade patch" that would allow us to easily roll our devices back to the previous OS if we were unhappy with iOS4 – but for now if you want to go back – follow my steps above and hopefully my wrestling with this will save you some time.  If you have any questions about these steps or thoughts on iOS4 of downgrading please post a comment below.