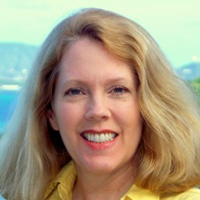 I had the pleasure of recently interviewing Pat Katepoo – a flexible work advisor and the founder of WorkOptions.com. Pat is the developer of a series of Flexible Work Proposal Packages which have equipped thousands of professionals to negotiate the flexible work arrangement they want.
On September 13, she's presenting a free webinar called Telecommute Now! How to Get Fast Approval to Work from Home where she will be sharing secrets for the easiest way to ask for a flexible work arrangement and get your managers to say YES.
In our short interview Pat and I talk about:
the importance of knowing how to negotiate the flexible work arrangement you want and how to ask with confidence.
the different shapes and sizes of flexible work: including telecommuting, compressed workweek, part-time, and job sharing.
the three-ingredient formula that gets managers to agree to a telework request — even where there are barriers. She also reveals a preview of two barriers that keep people from asking for a flexible work arrangement.
Listen to this 15 minute interview to learn more:
Podcast: Play in new window | Download (Duration: 14:50 — 13.6MB)
Pat's expert advice on flexible work has been featured in several national publications including The Wall Street Journal, US News & World Report, and also on NBC Nightly News. I've been following Pat's work in this space for the last 15 years and we first spoke many years ago when I was working on my book – Lose Your Commute. Read more
If you're a mobile worker on the go, one of the challenges you've probably faced is how to print your documents when you're on the move.  Maybe you're on the road meeting with clients, or on your way to make a presentation, and need to get some handouts or a report printed.  Well here's a solution – a great service I tested recently from FedEx Office called Print & Go. It lets you print from your mobile device or USB flash drive at more than 1600 FedEx Office locations. I was very impressed with how well it worked, so I want to explain what it does and how it works as I know for many of you it's probably just what you have been looking for.
Let me start by letting you know, in the spirit of transparency, that I was contacted by the folks at FedEx as they were looking for bloggers in the mobile work space to review this new service.  They sent me a "test kit" which included a 512 MB USB flash drive pre-loaded with instructions on how to use the service and a $25 FedEx Office gift card to cover the cost of anything I chose to print with the service.  They also offered to provide a similar "test kit" for me to giveaway, so make sure you read to the end of this post to find out how you can enter to win.
With FedEx Print & Go you can print from your iPhone®, BlackBerry® smartphone,  AndroidTM phone, or USB flash drive. I tested the service with my iPhone 4 as well as the USB flash drive they sent me.
Their service allows you to print to any of their self-service machines. What can you print you ask?
Accepted file types include Microsoft Word, Microsoft PowerPoint and Adobe PDF documents. (Update – the service now also supports JPG, TIF, and other image formats)
To print other formats, or for binding and other finishing options, you can see a FedEx Office employee at the store.
To begin using FedEx Office Print & Go from your iPhone, BlackBerry smartphone, or Android device you first have to download the HP ePrint app.
I jumped to the Apple App store and downloaded the HP ePrint app. This app lets you do more than print to the FedEx Print and Go service.  It also lets you print to other public print locations as well as to wireless HP printers that support AirPrint.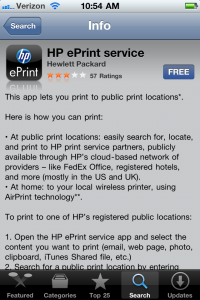 The app wanted to use my current location to find nearby public print locations so I clicked OK.  It then asked me to create an account with my email address. I receive an activation code via email and enter into the app and clicked activate to complete the registration process. Read more
I'd like to thank everyone that entered the contest to win a signed copy of Phil Simon's book The New Small.  I asked you to share  your 2 "must-have" free or open-source tools that help you run your business in the comments section of the video interview I did with Phil. There were lots of good suggestions and hopefully you discovered some new tools to explore. I hope even though the contest is over you will continue to contribute your suggestions and essential tools.
Today I chose one comment at random and I'm please to announce that Russell Milland will be the proud owner of The New Small – congrats Russell!
If you didn't win – you should definitely get yourself a copy of Phil's book.  It is a hand in a glove with all the tools, strategies, and shifts we talk about here on The Anywhere Office.  And if you haven't watched the interview yet – check it out.  Phil and I had some great discussions.
BTW – In looking for a way to pick a random comment as a winner I used one of the 5 enablers Phil mentions in the New Small – Free and Open Source software!  I went to the iPhone App store and found Random NumGenerator – a great free app that let me put in the number of comments and then with one tap choose a random number.  Gotta love it!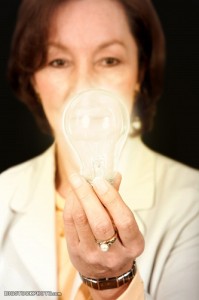 Let me start by wishing you Happy New Year! At the end of each year I take some time to reflect on all the things I'm thankful for and you being a reader of this blog is certainly one of them.
The end of each year also leads me to reflect on the biggest technology changes that the previous year held – not just in technology advancements but also in what technology personally made the biggest difference in my life and work.
It also makes me wonder what 2011 has in store for us.  I'm sure the Consumer Electronics Show (CES) being held in Vegas this week will give us a glimpse into that.
In looking at the biggest tech impacts of 2010 I found a great article from TechCocktail.com:
Best of 2010 Tech, Year In Review

This year has been loaded with innovations both online and off. Many of these innovations were made by the companies we would expect, like Apple, Google, Facebook, etc. But there were also some fresh faces that pushed us to new heights. As Tech Cocktail toured the country looking at new innovations and followed known companies throughout the year, several trends became very clear: 2010 was the year of the iPad, Facebook updates, daily deal services, mobile apps and social geo-location features.  Check out our list and if you think we've missed anything, leave a note in the comments.
Their list hit most of the major advancements of the year.  Beyond what they mentioned in their list I think another big technology step was small businesses and entrepreneurs embracing cloud computing. While cloud computing certainly isn't new it seems people took greater notice of it and a greater understanding of what it means to live and work in the clouds (watch my video intro on cloud computing). There was certainly no shortage of commercials and articles touting the benefits of the cloud.
But what about you personally?  What technology made the biggest impact in your life or business?  For me it was Read more
I've been invited by Bloomberg BusinessWeek to be a panelist on a free live video webcast this Thursday (June 10th) all about video conferencing –  I hope you can tune in! Here is the description:
Video Breaks Out of the Boardroom
Thursday, June 10 at
10am PT | 1pm ET | 6pm GMT
Video is changing how companies interact with employees, suppliers, partners and customers. It's an important area for growth and an essential tool for global businesses.
Join us as we speak to executives and thought leaders in the video collaboration space about emerging technologies and how these tools offer so much promise for business.
Build & sustain business relationships
Broaden the scope of your markets
Strengthen customer relations and loyalty
Our expert panel, moderated by Jim Ellis of Bloomberg Businessweek, includes Marc Beattie, co-founder, Managing Partner, and Co-Manager ofUnified Collaboration Practice at Wainhouse Research and a recognized expert on the collaboration services market and Phil Montero, CEO of Montero Consulting, Founder of YouCanWorkFromAnywhere.com, and the spearhead of the remote work movement for more than a decade.