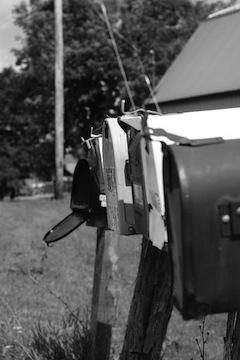 Very proud of the United States Postal Service for thinking 'in-the-box' and rolling out some great new services that have particular appeal to anyone working in The Anywhere Office.
By now you have probably seen the USPS ad campaign for their new flat rate boxes and envelopes: 'if it fits it ships'. Well, taking measuring and weighing packages out of the equation and making the shipping fee a flat rate has allowed the post office to make some great strides in door-to-door service offerings. I mean, think about it – they already visit your house and/or office every day.
A friend told me that I could now pay for my postage online and have a package picked up at my door. I went to the USPS website to see for myself and sure enough they were encouraging me to 'schedule a pickup.' I saw the possibility to reduce the time suck of  yet another dull errand: trips to the post office.
I tested the process and it worked near flawlessly. I entered my address, told them which type of flat rate package I had, chose a day and time for the package to be picked up by my carrier during their regular route, and even got to choose if I wanted to leave the package by the dorr, in the mailbox, or have the carrier knock.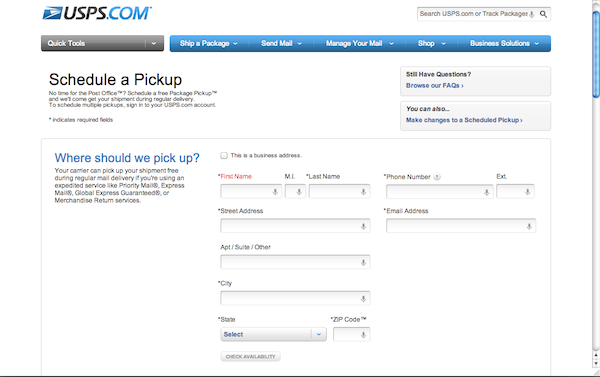 I paid for my shipping right there by credit card and I received a confirmation email Read more