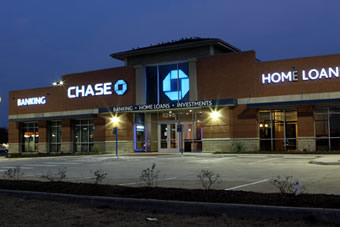 I know I'm dating myself when I say I remember a time before Automated Teller Machines when people would have to physically cash a check at the bank or grocery store in order to have some money on hand. Well, online banking was the next step forward, with the ability to manage your accounts, transfer funds, and even pay bills securely online, right from a web browser.
Chase Bank has introduced another small but significant advance in mobile banking by including Quick Deposit to their iPhone app, a feature that lets users deposit checks directly from their iPhones.
Using Chase Mobile, account holders can now select one of their accounts and enter the amount of the check, then the app prompts you to take a photo of both sides of the check and click a button to submit your deposit. When the deposit goes through you receive a confirmation email and can destroy the original check.
I was able to deposit a number of checks with no problem at all and I felt the system worked smoothly – the deposits appeared in my account quickly. I did have difficulty with one corporate client's check which is printed and has a background pattern to discourage fraud – I contacted Chase and the CSR I spoke to was very helpful: he said it was a known issue and that it is not EVERY check with a background pattern (I was able to deposit other checks with designs) and that Chase was working on a fix where at the very least you could call and have a rep visually OK the mobile deposit. He also passed along some other Chase Customer mobile deposit tips he had heard including placing the check against a black background, photographing it in a very dark room with the flash enabled, or placing the check on a piece of green screen material.
Unfortunately, I tried all of those with no success on my 'problem' check – so, they're still working out the kinks but it was good to know that another solution was in the works. I can practically eliminate trips to the bank if I can deposit all of my checks remotely – and in my opinion, removing that tedious errand from my life might be one of the best things an iphone application has done for me yet.
App Store – Chase Mobile SM.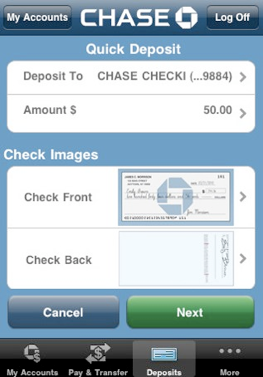 [img credit: TheTruthAbout…]