I had the pleasure of being interviewed via Skype recently by Karl Walinskas, Founder of Smart Company Growth, to talk about virtual work, distributed teams and tips for growing a successful virtual organization. Karl's company helps small to mid-size businesses grow sustainable profits by leveraging the best strategies, appropriate talent and cost effective resources. In short he helps his clients ignite their sales and control expenses.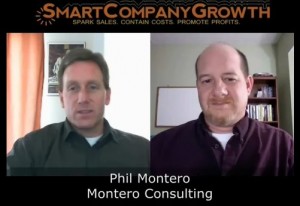 I met Karl late last year we instantly hit if off.  As we talked further he told me he wanted to embrace a virtual business model for Smart Company Growth. Shortly afterward I started working with Karl to help him refine his business model and choose the best strategies and tools that would allow him the flexibility to work from anywhere, keep his costs low, and work with clients from all over the world without the expenses and headaches of all that travel.
One of the things we discussed was how to use Skype for video conferencing and remote interviews as Karl wanted to include a series of these interviews with noted authorities on his blog. So after getting the technology in place he figured what better way to kick them off than by interviewing me about the strategies and technology that help entrepreneurs, small businesses, and solo professionals to work virtually.
Click below to watch the interview is broken down into 2 parts:
Video Interview Part 1 where we talk about the shift toward mobile work, how and why companies are embracing this type of work, some of the challenges, and what  it means to work with people you don't see every day.
Video Interview Part 2 where we talk about some of the non-tech elements critical for success when leading virtual or distributed workforces as well as some of the key gadgets and technology that help you and your team stay connected.  We also talk briefly about my on-demand webinar The Art of Virtual Leadership and how it helps managers learn to lead virtual teams.
I hope you enjoy the interview and find it informative.  Karl did a great job and had some great insight from his own experiences about what it means to work virtually and work with clients and team members remotely.
What do you think is the biggest shift in working virtually?  Please share your thoughts by posting a comment below.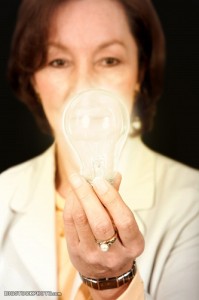 Let me start by wishing you Happy New Year! At the end of each year I take some time to reflect on all the things I'm thankful for and you being a reader of this blog is certainly one of them.
The end of each year also leads me to reflect on the biggest technology changes that the previous year held – not just in technology advancements but also in what technology personally made the biggest difference in my life and work.
It also makes me wonder what 2011 has in store for us.  I'm sure the Consumer Electronics Show (CES) being held in Vegas this week will give us a glimpse into that.
In looking at the biggest tech impacts of 2010 I found a great article from TechCocktail.com:
Best of 2010 Tech, Year In Review

This year has been loaded with innovations both online and off. Many of these innovations were made by the companies we would expect, like Apple, Google, Facebook, etc. But there were also some fresh faces that pushed us to new heights. As Tech Cocktail toured the country looking at new innovations and followed known companies throughout the year, several trends became very clear: 2010 was the year of the iPad, Facebook updates, daily deal services, mobile apps and social geo-location features.  Check out our list and if you think we've missed anything, leave a note in the comments.
Their list hit most of the major advancements of the year.  Beyond what they mentioned in their list I think another big technology step was small businesses and entrepreneurs embracing cloud computing. While cloud computing certainly isn't new it seems people took greater notice of it and a greater understanding of what it means to live and work in the clouds (watch my video intro on cloud computing). There was certainly no shortage of commercials and articles touting the benefits of the cloud.
But what about you personally?  What technology made the biggest impact in your life or business?  For me it was Read more
Yesterday I did something I've been wanting to do for some time – I did my first live Ustream Broadcast to have an open Q&A about mobile work technology, working from anywhere, and growing your business online.  In case you are not familiar with Ustream it is a service that allows you to do live real-time online broadcasts using nothing more than your webcam and a microphone.  You can check out the replay of yesterdays session: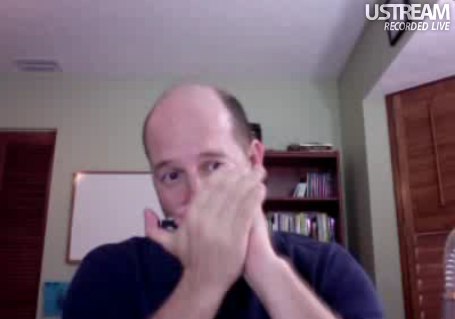 In this initial broadcast I chatted with some folks about mobile work technology – we discussed online musical collaboration, co-working and coffee shops, why it makes sense to create your website in WordPress, CRM software, Windows vs Mac, Skype and Tokbox, multi-person video chats, the Blue Yeti microphone, Twitter Apps, and I even jammed a little harmonica! Read more
Making the jump from working for someone else to working for yourself is a big step.  There is a lot to learn and much of it you wind up learning the hard way (through trial and error).  The freedom and flexibility that comes from being self-employed and running your own business however makes it all worth it!
I came across a recent blog post today from Glen Allsopp (@viperchill) "Living Self-Employed Online: The Manual They Forgot to Give You".  Glen shares 13 lessons from his first 18 months of being self-employed:
As some people here don't care about making their living from the internet, I understand that this post will not be for everybody. However, if you've just made the leap to working for yourself, currently run your own business, or you're looking to make your money online in the future, this article may be just what you need.

Over the last 18 months of working for myself, I've learned a ton of things on my journey. Not every piece of advice I took on board has helped, with many ideas quickly being discarded. From reading dozens of books, speaking with hundreds of entrepreneurs, and living this life myself for a year and a half, there are a few lessons I would like to share.
I found this post to be full of wisdom and something I wish I had read when I first made the leap.  One tip that I really liked Read more
I'm really loving the growth of social media – especially the way it can serve as a watercooler and networking environment for those that work in The Anywhere Office.  One of the downsides of being virtual is losing the connections and social element of working in an office.
I have found Twitter to be a great way to connect with people and in many ways it's even more powerful than the traditional water cooler as I have connected with people from all over the globe!
Being a work at home dad, entrepreneur, and small business owner it's hard to find the time in my schedule to get out to networking events. This is another area where social media has really been amazing – I'm able to take a more asynchronous approach to finding and starting conversations with other liked minded people I meet.  I think the key, however, is to then take those conversations to the next step and schedule a real-time phone call, Skype chat, or in person meeting when possible.
Still haven't taken the social media plunge?  I came across a recent article that helps you get up to speed on the big three:
Here's a quick 101 on how to best leverage the top three social networking sites — Twitter, Facebook, and LinkedIn. via Twitter, Facebook or LinkedIn? Finding the Right Fit for Your Small Business | Small Business Matters.
If you haven't explored any of these services yet I strongly urge you to do so!  You can connect with me on all three here – Twitter, LinkedIn, Facebook.
Twitter is by far my favorite – which is yours? Post your thoughts in the comments below.