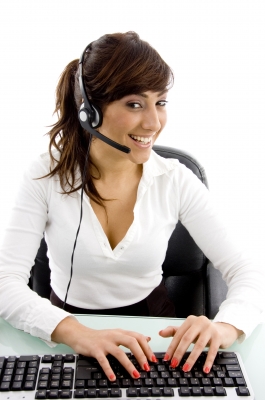 This guest post was submitted to The Anywhere Office by Kevin Gillam of Ruby Receptionists
Whether you wear all the hats in your virtual office or you have staff working from remote locations,there's often one thing missing – a receptionist. A phone answering service for your virtual office is a simple solution that can provide you with the same invaluable benefits enjoyed by businesses withon-site receptionists.
From forwarding calls to your business number to making calls on your behalf, a virtual receptionist service is the glue that helps hold your operations together, no matter where you or your employees are. Just like on-site receptionists, virtual receptionists provide a variety of services, including: Phone answering with a custom greeting and letting you know who's on the line before transferring, just like a receptionist in a physical office. Taking messages by hand or forwarding calls to voicemail – both of which can be emailed to you. Connecting calls to any phone number of your choice. Making phone calls on your behalf. Relaying messages and information to callers.
The big companies all have someone to answer the phone on behalf of the head honchos and other employees. There is no reason you can't have someone providing you with the same professional first impression just because you have a virtual office. When you have an attentive virtual receptionist handling your calls, you provide your callers with a top-notch experience.