About Us
The Montero Brothers have been learning, talking, teaching, and training people and organizations about technology, virtual teamwork, and work life balance for more than 20 years. With backgrounds in communications, performance, philosophy, IT, marketing, and creative services they bring more to the table than a mere technical understanding of the modern workplace. Through The Anywhere Office they share their insight and experience in a way that will educate as well as entertain.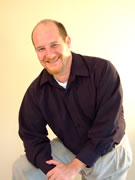 Phil Montero is the CEO of Montero Consulting, an eBusiness and Virtual Team consulting firm, and founder of YouCanWorkFromAnywhere.com. He has a background in IT services and experience managing and working with and on virtual and multifunctional teams. Phil helps organizations and individuals work more flexibly so they can benefit from more balanced personal and professional lives. He consults with organizations, managers, and teams teaching them to communicate better over distance, take advantage of mobile work technology, and create more effective virtual teams.
He is the author of "Lose Your Commute" and a series of tip books, and has been quoted in publications including The New York Times, The Wall Street Journal, USA Today, Fortune Small Business, Home Office Computing, PC World, Investor's Business Daily, and in the books Telecommuting Success, Teleworking and Telecommuting Made E-Z, and Telecommuting for Dummies; he has also appeared on TV and radio shows including Tech TV's Call for Help, Smart Business Radio, and Techwatch Radio. He also has a passion for football, harmonica, reggae, ukulele, and vaudeville.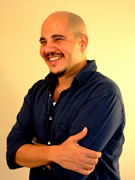 Jason Montero – Jason's experience with virtual teamwork and remote collaboration is eclectic, having worked in fields as diverse as Distance Education, Freelance Editing and Design, Live Performance and Commercial Audio Production.
As Phil's brother and colleague, Jason has been with www.YouCanWorkFromAnywhere.com and Montero Consulting in one capacity or another since its inception. He has recently adopted a more significant role refining the tools and strategies which comprise The Anywhere Office™.
Jason brings a conceptual understanding of distributed work as well as real world experience both participating in and coordinating virtual teams in a variety of industries.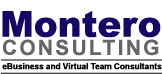 Montero Consulting is a workplace consulting group that assists businesses to take advantage of mobile work technology and create more effective virtual teams. Our consulting, training, and coaching have delivered proven results for diverse industries; we accomplish this through a combination of our knowledge of technology, management experience, leadership skills, strategic communications focus, and an understanding of organizational behavior.
Collectively, our core consultants have over 30 years of experience managing and working with, and on, virtual and multifunctional teams. Our expertise in remote collaboration also allows us to partner with a plethora of specialists and service providers to deliver custom solutions for our clients.
To learn more about our workshops, and to explore our collection of products relating to remote work, visit us at YouCanWorkFromAnywhere.com.
In the interest of full transparency, you should know that we sometimes earn a small commission from some of the products or services we review, display, or discuss on this site. You can review our full affiliate disclosure for more information.