Telecommuting in the 21st Century: How to Implement or Improve Virtual Teams and Flexible Work in Your Organization (13 Part Audio Series)
Welcome to our 13 part audio series on Flexible Work and Telecommuting –  "Telecommuting in the 21st Century: How to Implement or Improve Virtual Teams and Flexible Work in Your Organization".  It's no surprise that given the hassles of air travel, rising fuel prices, and today's economy that telecommuting is becoming even more attractive as a win/win situation for many organizations. While in no way a new practice – many companies are looking for tips and best practices for how to implement or improve telecommuting in their organization. So we are here to help!
We will be providing a series of audio posts from a recent teleseminar featuring a panel of experts answering some of the most pressing questions regarding implementing or improving a telework program.
The 13 weeks will cover the following topics (click the link to access that audio):
These 13 posts/sessions comprise over an hour of informative content and will provide you with all the information you need to help you evaluate if telecommuting is a good fit for your business and how to get started or improve your virtual team work.
Here is a brief introduction to our panel that will be sharing their expertise with you.
OUR PANEL OF EXPERTS: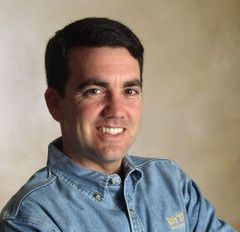 Jeff Zbar : The founder of ChiefHomeOfficer.com works with corporations hoping to better target the small business and emerging home office and teleworking markets, as well as those individuals striving to enter or excel in those arenas. Jeff serves as a Subject Matter Expert for marketers to help them understand and target small business owners and home officers. Several times a year, Jeff partners with top brands in the small or home office (SOHO) segment to host satellite and
ground media tours, and frequently is engaged to lead seminars, moderate panel discussions or present as a keynote speaker on topics related to entrepreneurship trends, home officing, telework, and emerging work trends.
Part expert, part spokesman, Jeff is all insight – revealing how the latest technology, Web services and other products can help small business owners, home officers, teleworkers and many others work more efficiently and live more completely amid a balanced work/life experience. Jeff acts as the facilitator for our discussion on telecommuting.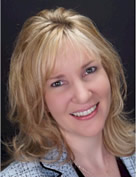 Rachel Hastings: The Vice President of WFC Resources Inc. She has over 17 years experience in international business and marketing and has also lived and worked in the U.K. and Mexico. She has worked with the public and private sectors in refocusing services toward changing demographic profiles and in considering the needs of the future workforce and workplace.
Rachel works with employers to implement policies and practices which bring about flexible, effective and  innovative work practices. She speaks to and trains groups of all sizes , from C-level through to employees. She was also the project manager for an award-winning local government initiative in the UK which brought together an inter-agency group of health and social services workers, building relationships and utilizing technology to enable them to work collaboratively in rural areas.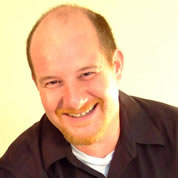 Phil Montero: An advocate of working virtually? It would be more precise to say that Phil Montero is an evangelist for distributed work. He's been the spearhead of the remote work movement for more than a decade: teaching how to work effectively from a home office, the road, or practically anywhere.
The consultant, writer, speaker, and coach is the founder of YouCanWorkFromAnywhere.com and TheAnywhereOffice.com as well as CEO of Montero Consulting, an eBusiness and workplace consulting firm that assists organizations to leverage mobile work technology and create effective virtual teams.
Montero, author of Lose Your Commute and a series of mobile work tip books, has been cited, quoted, and reviewed in publications including The New York Times, The Wall Street Journal, USA Today, PC World, Telecommuting for Dummies and more.
We hope you find this audio series useful – please take a moment to post a comment and share your thoughts and feedback with us below!