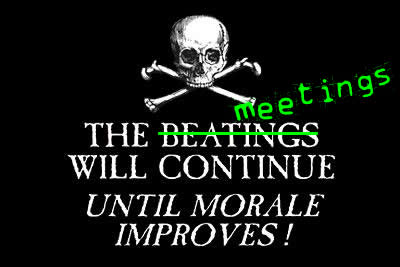 Once again Wayne Turmell has gotten right down to the core of a common problem. Sometimes it seems like most meetings are so dreadful because everyone is just smiling and nodding; that moves nothing forward and improves no one's morale. As you know, these 'time and energy suck' issues are often exacerbated when taken virtual. And that can be enough to make you want to go, as Turmell would say, 'full Captain Bligh on people'… lol.
This is not to say you go full Captain Bligh on people, humiliating them at will and whipping them into shape, but it does mean that both meeting leaders and participants have expectations on them that need to be met.
Read this excellent article at the link below.
How politeness can ruin your team's meetings.